Salsify Mammoth 0308c
Salsify Mammoth
Creamy coloured 'Carrot like' roots said by some to resemble Oysters or Asparagus in flavour. Either way it is a connoisseur vegetable and a source of Vitamin C.
How to Grow Salsify from Seed
Salsify combines the sweetness of roasted parsnips with a silky creaminess more reminiscent of a rich dairy treat than a root vegetable, an old-school Victorian favourite easier to grow than carrots, resilient and providing a delicious side-line harvest of tender spring greens, its hard to see why this fabulous root is not more popular.
Salsify grows best in light, loose, rich soil. As with most root crops it is best not to plant salsify in freshly manured or stony soil as this can cause the roots to 'fork'.
Sow from March to May in order to harvest from September or October. Scatter the seeds thinly in finely raked drills of weed free, stoneless soil, cover with 1.5cm or ¾ of an inch of soil or compost & water in well. Thin the seedlings to a 2 inch spacing when large enough to handle.
Left in the ground the roots will remain perfectly fresh for harvest right up till the following spring, but in general the longer they are left in the ground the less they are said to have their subtle oyster flavour.
Salsify roots can go down a full twelve inches and breaking the root can dramatically reduce the storage time. When harvesting salsify, take care that you lift the whole root out of the ground without snapping it.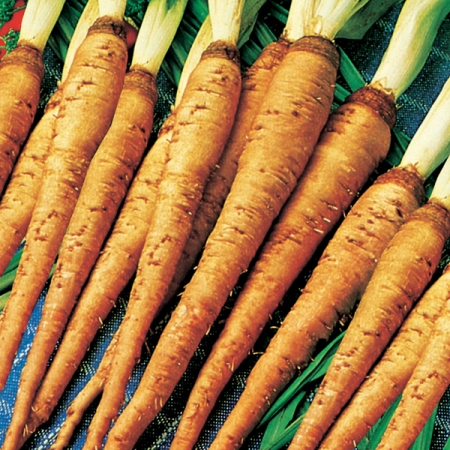 £2.15
Item Code: 0308C
Variety: Mammoth
Type: Vegetable
Packet Contains: 100 Seeds
Sow: May, June
Germination: Up to 21 days
Harvest: January, February, September - December
In stock? Yes
£2.85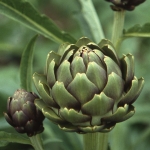 Add to Basket
Cat no: 0099
10 Seeds in packet
SOW: Jan - Apr
Availability: In stock
£3.25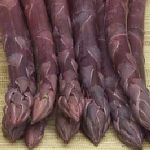 Add to Basket
Cat no: 0101
10 Seeds in packet
SOW: Mar, Apr
Availability: In stock
£2.15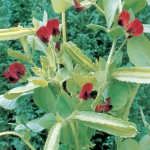 Add to Basket
Cat no: 0101A
30 Seeds in packet
SOW: Feb - Apr
Availability: In stock
Other Customers Also Bought
£2.10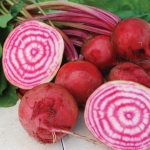 Add to Basket
Cat no: 0110
200 Seeds in packet
SOW: Mar - Jul
Availability: In stock
£2.95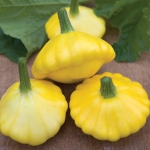 Out of stock
Cat no: 0313D
10 Seeds in packet
SOW: Apr - Jun
Availability: Out of stock