Aubretia Pixie Pearls 1163
Aubretia Pixie Pearls
Aubretia hybrida
Latin name
Rock Cress
Common name
There's always been a white Aubrieta but not from seed. Finally it's here! Uniform, pristine white large flowers are suitable for walls, rockeries and pots. Very undemanding and easy to cultivate. 4-6". HP.
How to Grow Aubrieta from Seed
Aubrieta are an old favourite, pretty perennial alpine plants, great in the rockery, as ground cover or for edging a path.
Aubrieta seeds can be sown from February to June or from September to October for flowering throughout the following summer.
Surface sow the seeds on to a moist, free draining seed compost. Aubrieta seeds need light to germinate, so cover the seed very lightly with a small amount of vermiculite and seal in a polythene bag or propagator to retain moisture.
Germination usually takes 14 to 21 days at 18 to 20°C ot 65 to 68°F.
Remove the polythene bag once the first seedlings appear.
Once the seedlings are large enough to handle, transplant them into individual 3 inch pots to grow on. Once established, plant out, spaced 30cm or 12 inches apart into well drained soil in a sunny position.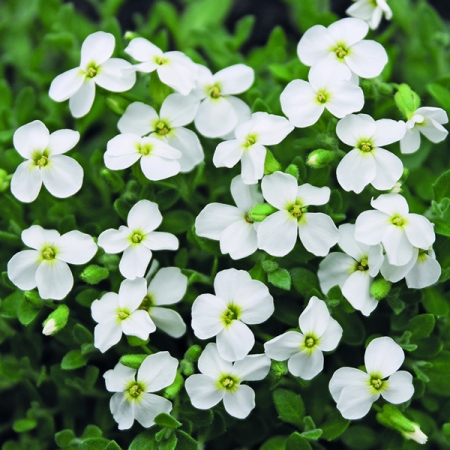 £2.95
Item Code: 1163
Variety: Pixie Pearls
Type: Hardy Perennial
Packet Contains: 30 Seeds
Sow: January - December
Germination: Up to 21 days
In stock? Yes
£1.95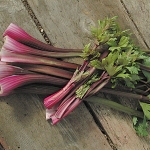 Add to Basket
Cat no: 0136C
1000 Seeds in packet
SOW: Mar - Jun
Availability: In stock