Celtuce 0212b
Celtuce
The leaf of a Lettuce - the stem of a Celery! Actually tastes like neither - its a nutty crunchy pea-like flavour and very moreish. Cook if you will like Asparagus or cut up raw in a salad.
How to Grow Celtuce from Seed
Celtuce has celery-like stalks and lettuce-like leaves, it looks rather like a Romaine lettuce on a stalk. Celtuce is a non-hearting relative of the lettuce, originating from southern China and was originally known as Chinese Lettuce or Asparagus Lettuce.
The inner stem has a celery like crunch, although the flavour is milder and more delicate and often compared to asparagus when cooked. The leaves can be used like spinach, eaten in salads while young and tender stage, wilted or cooked as the plant matures. Celtuce is fabulous used in stir-fries.
Like spinach, Celtuce is a cool weather crop with spring and autumn sowing recommended for best results. It is very easy to grow and can be treated like regular lettuce.
Sow indoor in pots or trays, or outdoors once the soil is warm enough, ideally from February onwards if you have cloche protection otherwise outdoors from mid March onwards. Germination normally occurs within 14 to 21 days.
Indoor raised plants can be moved or transplanted into the garden from April with a little protection spaced 4 to 6 inches apart.
Celtuce seed does not germinate in high temperatures so with summer sowing keep very well watered.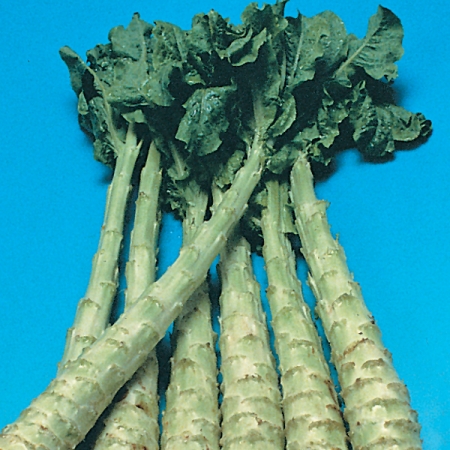 £2.15
Item Code: 0212B
Variety: Celtuce
Type: Vegetable
Packet Contains: 100 Seeds
Sow: February - April, September
Germination: Up to 21 days
Harvest: May - October
In stock? Yes
Other Customers Also Bought
£2.40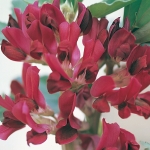 Add to Basket
Cat no: 0121
25 Seeds in packet
SOW: Feb - May, Oct, Nov
Availability: In stock
£2.15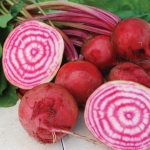 Add to Basket
Cat no: 0110
200 Seeds in packet
SOW: Mar - Jul
Availability: In stock
£2.95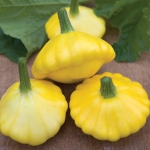 Add to Basket
Cat no: 0313D
10 Seeds in packet
SOW: Apr - Jun
Availability: In stock