Garlic Chives 0196c
Garlic Chives
Very vigorous and highly productive variety with pleasant Garlic flavour. A cut and come again variety more than paying its way and can be used chopped or whole.
How to Grow Garlic Chives
Garlic chives are a close relative of ordinary chives where the normal mild onion flavour is replaced by a pleasantly sweet garlic flavour. Garlic chives are best harvested regularly and enjoyed when the leaves are young, sweet and flavoursome. They are especially useful when garlic bulbs are out of season or unavailable, and may be kept going in pots over winter indoors to prolong supplies.

Garlic chives are delicious in salads, spreads, dressings and used as a garnish.
To start chives from seed, sow in pots or directly in the garden in mid- to late spring. Choose a sunny spot with rich, well-drained soil, and sow seeds in clusters 1 to 1-1/2 feet apart. Keep soil evenly moist until seedlings are up and growing vigorously.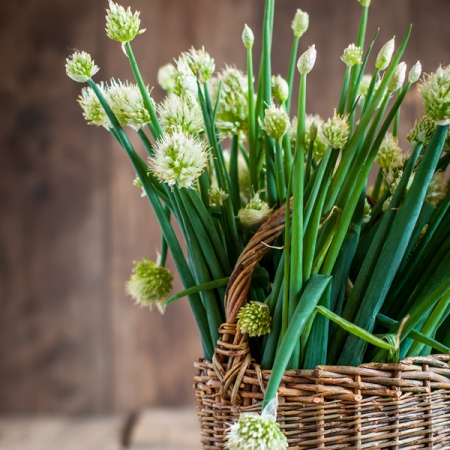 £2.15
Item Code: 0196C
Variety: Garlic Chives
Type: Vegetable
Packet Contains: 150 Seeds
Sow: January - April
Germination: Up to 21 days
Harvest: April - September
In stock? Yes
Other Customers Also Bought
£2.40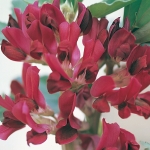 Add to Basket
Cat no: 0121
25 Seeds in packet
SOW: Feb - May, Oct, Nov
Availability: In stock
£2.95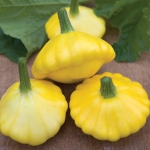 Add to Basket
Cat no: 0313D
10 Seeds in packet
SOW: Apr - Jun
Availability: In stock
£2.15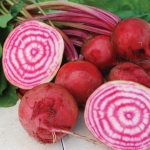 Add to Basket
Cat no: 0110
200 Seeds in packet
SOW: Mar - Jul
Availability: In stock