Dill Dwarf Fern Leaf 0198a
Dill Dwarf Fern Leaf
Award winning Dill perfect for patio containers as they don't need staking and won't topple over. A late flowering variety allowing for a long harvest.
How to Grow Dill from Seed
Dill is grown for both its attractive, wispy, feathery leaves and its seed; its mildly aniseed like flavour is used to enhance many dishes but can be overwhelming if over-used.
Dill can be grown in containers or in the garden. Container grown Dill needs to be kept well watered without becoming water-logged, so a free draining compost in a pot with adequate drainage holes is best.
Dill is a tender perennial in its native environment but our cooler climate means that it is more commonly grown as an annual herb in the UK.
Weather permitting you can start sowing Dill seeds outside from April. Scatter thinly over the prepared seed bed and cover with a thin layer of compost and keep moist without over wetting. Seedlings will usually emerge within 2 weeks and should be thinned to around 24cm apart. Re-sow seeds every 3 to 5 weeks to ensure a continual supply of Dill throughout the summer.
Alternatively sow indoors into 4 inch pots from early Spring. Germination typically takes 10 to 21 days at 65-70F.
Once large enough to handle either thin out and re-pot into individual 3 inch pots, transfer to their outdoor location or simply cut as required.
Dill leaves can normally be harvested about eight weeks after sowing. Simply cut the plant right down to within 3cm of its base, just before the flower heads open. The plants should re-grow and produce a second crop.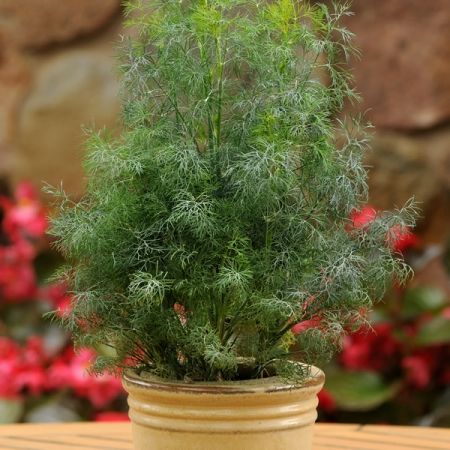 £2.40
Item Code: 0198A
Variety: Dwarf Fern Leaf Dill
Type: Vegetable
Packet Contains: 200 Seeds
Sow: March - July
Germination: Up to 14 days
Harvest: June - September
In stock? Yes
£2.30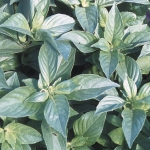 Add to Basket
Cat no: 0192
200 Seeds in packet
Availability: In stock
£2.30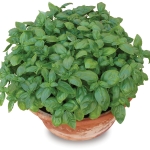 Add to Basket
Cat no: 0195C
300 Seeds in packet
Availability: In stock
£2.30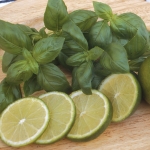 Add to Basket
Cat no: 0193
200 Seeds in packet
Availability: In stock