Borage White 0196a
Borage White
Now here's a change! Pure unblemished starry white flowers smother the plant which in turn smothers the weeds. 21/2-3'. HA.
How to Grow Borage from Seed
Borage is a fabulous source of nectar for bees and other insects. It is a wonderful companion plant for the vegetable garden attracting pollinators for crops such as tomatoes, aubergines and courgettes.
The hairy Borage leaves have a refreshing, mild cucumber flavour and can be eaten in salads or soups, brewed to make a refreshing tea, or eaten with cream cheese and of course added to ice cubes to make attractive additions to summer drinks.
Borage is easy to grow and happy in herb gardens or containers, but it does have a tendency to spread rapidly.
Borage seeds can be started indoors in spring using trays or pots, alternatively it can be direct sown outside when all risk from frost has passed. Choose a sunny, sheltered site with rich, well-drained soil. Simply rake over the seed bed to ensure that it is level and scatter seeds thinly over the surface. Rake the soil back over the seeds and water well. Thin the young plants to 30cm apart, keep weed free and water in dry weather.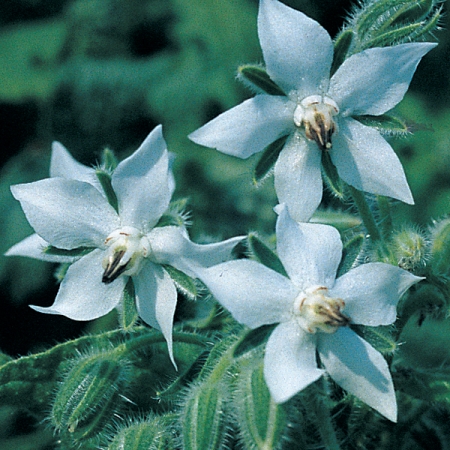 £2.85
Item Code: 0196A
Variety: Borage
Type: Vegetable
Packet Contains: 30 Seeds
Sow: January - April
Germination: Up to 14 days
Harvest: June - September
In stock? Yes
£2.30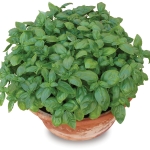 Add to Basket
Cat no: 0195C
300 Seeds in packet
Availability: In stock
£2.30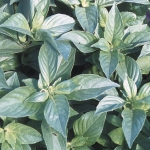 Add to Basket
Cat no: 0192
200 Seeds in packet
Availability: In stock
£2.30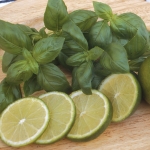 Add to Basket
Cat no: 0193
200 Seeds in packet
Availability: In stock
Other Customers Also Bought
£2.25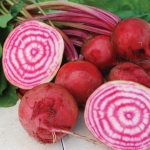 Add to Basket
Cat no: 0110
200 Seeds in packet
Availability: In stock
£2.40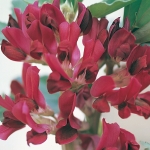 Add to Basket
Cat no: 0121
25 Seeds in packet
Availability: In stock
£3.05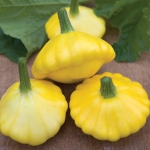 Add to Basket
Cat no: 0313D
10 Seeds in packet
Availability: In stock