Marsh Samphire 0213a
Marsh Samphire
Asparagus-like in flavour the tender shoots are delicious when steamed and make a wonderful accompaniment to fish. Not always easy to find unless you live close to the coast where the plant grows wild on the mudflats and marshes. Full growing instructions will be provided.
How to Grow Samphire from Seed
Sow April - July thinly outdoors in a large pot where it can remain without the need to transplant. Keep moist with normal water. From seedling stage, water with a solution of one tsp. of salt to every pint of water. Can also be sown directly into the garden at 1/2" deep. Thin as necessary to 4" apart.
Although a hardy perennial, it will benefit from protection during the coldest winter months.
Note: Germination may be erratic. Harvest from June onwards, pick sparingly from each plant to allow for regrowth.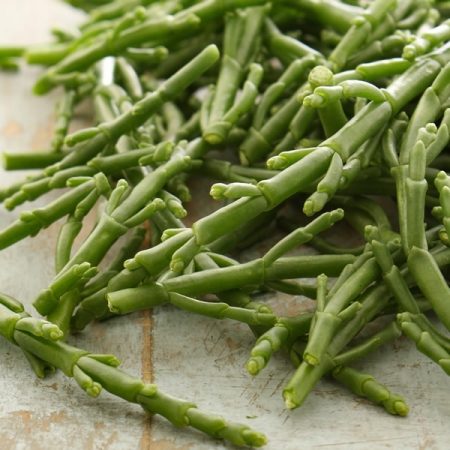 £2.75
Item Code: 0213A
Variety: Samphire
Packet Contains: 150 SEEDS
Sow: April - July
In stock? Yes