Gift Voucher Twenty Five Pounds 4004
Gift Voucher Twenty Five Pounds
Our attractive Gift Vouchers are available in multiples of £5 and make the perfect gift for growers and gardeners. Give the gift of growing your own !
About Our Gift Vouchers
Our attractive printed Gift Vouchers are sold in multiples of £5.
Vouchers are an ideal gift for keen gardeners, you can buy vouchers online, by telephone or by post. All Gift Vouchers are redeemable either online or by posting back to us with your order.

Gift vouchers are non-refundable.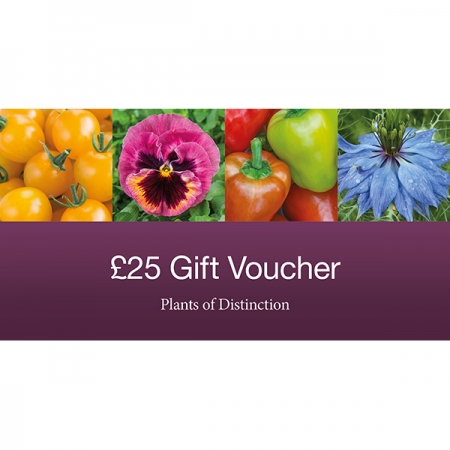 £25.00
Item Code: 4004
Type: Greenhouse Perennial
Packet Contains: 1 Voucher
Germination: Over 180 days
In stock? Yes