Penstemon Twizzle Coral 2046a
Penstemon Twizzle Coral
Penstemon barbatus
Latin name
Beard Tongue
Common name
This award winning Penstemon has delightful coral pink tubular flowers and will flower from early summer through to the autumn. Loved by bees the plants are well suited to a sunny position in well drained soil. 35". HP.
How to Grow Penstemon from Seed
Penstemons are fabulous late-flowering border plants. Long-flowering, easy to grow and, unless the winter is particularly harsh, they grow back again the following year and flower again.
They prefer a sunny position and will attract bees, butterflies and other beneficial insects to your garden.
For best results, sow seeds onto a good soil-based compost. Between February and April, or during September. Cover the seeds with fine grit or compost to approximately their own depth. Germination is variable but most commonly around 21 days, it can be quicker if kept at 15 to 20C. Spring sowing will obviously give them a full season of growth.
Transplant seedlings into 3 inch pots when they are large enough to comfortably handle. Spring sown seed will make good plants for overwintering and may even flower lightly. Autumn sown plants, when pricked out, will need glass or fleece protection in the first year. Do not overwater and try to provide good levels of light.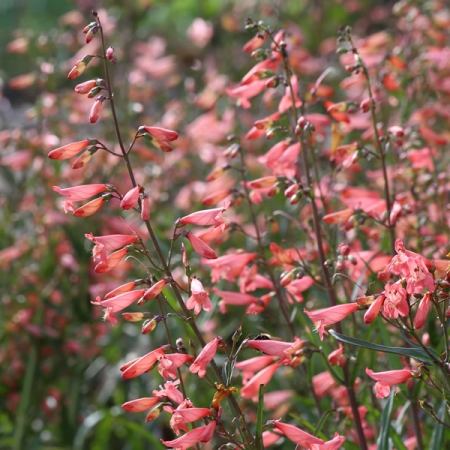 £2.85
Item Code: 2046A
Variety: Twizzle Coral
Type: Hardy Perennial
Packet Contains: 25 Seeds
Sow: February - April, June - August
Germination: Up to 21 days
Harvest: June - September
In stock? Yes
£2.65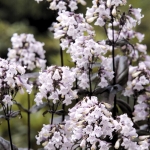 Add to Basket
Cat no: 2044A
50 Seeds in packet
SOW: Feb - Apr, Jun - Aug
Availability: In stock
£2.85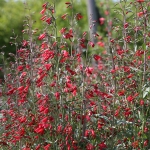 Add to Basket
Cat no: 2046
25 Seeds in packet
SOW: Feb - Apr, Jun - Aug
Availability: In stock