Lobelia Tupa 1846a
Lobelia Tupa
Lobelia
Latin name
Lobelia
Common name
A Chilean beauty, exotic in appearance with Lobelia shaped flowers nicely spaced up the stem in the most unusual coppery-orange shade. Very choice indeed.
How to Grow Lobelia from Seed
Lobelia is among the summer bedding classics, perfect for baskets and containers as well as borders, Lobelia is easy to grow and flowers reliably from the end of the Spring frosts right through to the start of the autumn frosts.
Lobelia seeds are tiny and almost dust-like. Sow them in pots or trays lightly scattered across the surface of a moist, good quality seed compost and gently firm down, then leave them exposed to the light which is necessary to aid germination. Seal the pots or trays in polythene bags to retain moisture until the seedlings appear always water from the bottom so that the germinating seeds or not disturbed or buried by the water.
At a temperature of 18-24C germination normally takes 14-21 days. Seeds can be sown from February onwards, generally about 7 or 8 weeks before you want to transplant the seedlings.
When the seedling are large enough to handle transplant them into 3 or 4 inch pots, there is no need to attempt to thin them individually, a dozen or so per pot is fine.
Grow them on in a cooler environment, a cool greenhouse is fine, before planting out from May onwards.
£2.75
Item Code: 1846A
Variety: Tupa
Type: Hardy Perennial
Packet Contains: 50 Seeds
Sow: January - June
Germination: Up to 21 days
In stock? Yes
Other Customers Also Bought
£2.40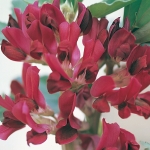 Add to Basket
Cat no: 0121
25 Seeds in packet
SOW: Feb - May, Oct, Nov
Availability: In stock
£2.95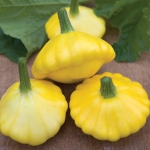 Add to Basket
Cat no: 0313D
10 Seeds in packet
SOW: Apr - Jun
Availability: In stock
£2.15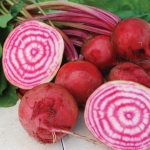 Add to Basket
Cat no: 0110
200 Seeds in packet
SOW: Mar - Jul
Availability: In stock