Echinacea Paradisio Mixed 1495a
Echinacea Paradisio Mixed
Echinacea hybrida
Latin name
Cone Flower
Common name
Charming and fashionable mix of all the showy Echinacea colours and species that grow from seed. Colours range from almost red through yellow and white to shocking pink. Easy and inexpensive way to grow 'cone flowers'. 36-48".
How to Grow Echinacea from Seed
With handsome, long-lasting flowers, Echinacea is hardy, easy to grow, and suitable both for the formal border and a more informal meadow style.
Echinacea flowers have a distinctive, sweet, fragrance attracting bees and butterflies to their long lasting daisy-like blooms throughout summer. Cone Flower is a stylish cut flower, with robust but elegant stems that provide good wind and weather resistance.
Sow Echinacea seeds in late winter and early spring or in late summer and early autumn for over-wintering. From an early sowing it is possible to get flowers in the first season.
Surface sow the seed in pots or trays and press lightly into moist compost. Echinacea seeds need light to germinate, so do not cover. Germination may begin within 5 days but can take up to three weeks at 68 – 75F
In their natural environment, the seeds would germinate after a period of cold, so if there is little or no germination move the tray to a cold area: a fridge at around 4°C (39°F) is ideal, for 2 to 4 weeks.
Prick out each seedling as it becomes large enough to handle and transplant into individual 3 inch pots to grow on. Once you have picked out all of the germinated seedlings place the tray outdoors in a sheltered area over winter and check it again in the Spring, when you may find the more stubborn seeds have now germinated.
Plant out in spring into well-drained soil after gradually acclimatise to outdoor conditions for a couple of weeks.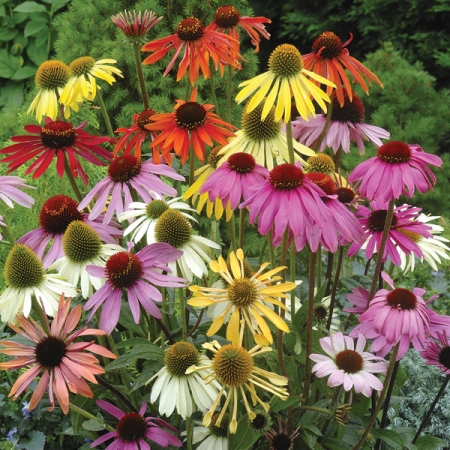 £3.85
Item Code: 1495A
Variety: Paradisio Mixed
Type: Hardy Perennial
Packet Contains: 20 Seeds
Sow: February - April, September - November
Germination: Up to 21 days
Harvest: July - September
In stock? Yes
£3.10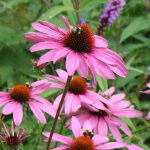 Add to Basket
Cat no: 1495B
30 Seeds in packet
Availability: In stock
£3.75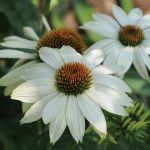 Add to Basket
Cat no: 1495D
10 Seeds in packet
Availability: In stock
£3.75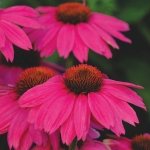 Add to Basket
Cat no: 1495C
10 Seeds in packet
Availability: In stock
Other Customers Also Bought
£3.05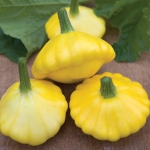 Add to Basket
Cat no: 0313D
10 Seeds in packet
Availability: In stock
£2.40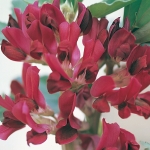 Add to Basket
Cat no: 0121
25 Seeds in packet
Availability: In stock
£2.25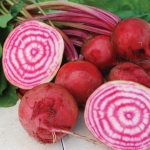 Add to Basket
Cat no: 0110
200 Seeds in packet
Availability: In stock