Viola Honey Bee F1 2319
Viola Honey Bee F1
Viola cornuta
Latin name
Violet, Pansy
Common name
Hovering delicately above the dainty foliage these Honey Bee lookalikes with mustard green faces and beckoning eyebrows will capture even the most hard hearted gardener. Flowers for ages longer than Pansies and is windproof too. 5-8".
How to Grow Viola from Seed
Violas are cool season bloomers and can remain in bloom throughout the winter.
Violas are easy to grow from seed, they will be ready for transplanting within 4 to 6 weeks, and flowering within 12 to 16 weeks. They are best planted during late summer into early autumn, or late winter into early spring. Keep the seed chilled before sowing it and avoid sowing in high temperatures.
The normal temperature of a fridge is 4°C and ideal for chilling seeds, don't put Viola seeds into the freezer, it will kill them.
Seed can be sown into trays, coir growing cells or pots, from January to April, or throughout September and should germinate within 10 to 21 days at 65-70F / 18-21C. Violas need darkness to germinate, so cover the seeds completely and keep the growing compound moist.
Once the seeds have germinated move them into a brighter position, thinning out when the first true leaves appear and potting on into 7.5cm (3in) pots to be grow on in well ventilated conditions.
Gradually harden off the seedling by leaving them outdoors in a shaded or protected location outdoors for 3 or 4 hours, increasing their time outside by an hour or so each day, and gradually moving them into brighter light, always ensuring that the soil stays moist. After a couple of weeks hardening off your Viola seedlings will be ready for transplanting into the garden, or containers.
Weather permitting Viola seed can be sown directly into the garden. Choose a spot with good well-draining soil. Loosen the soil in the area where you want to plant, sprinkle the viola seed, cover with ¼ inch, 5ml of soil and keep the seed bed moist. Once the seedlings are large enough to handle thin the young plants, spacing them 6 to 8 inches apart or transplant them as required.
Violas prefer partial shade and once established will multiply quickly providing fabulous groundcover under shrubs or trees, they are also useful in borders, rockeries, baskets, containers and tubs.
Violas like moist and cool conditions so supply them with mulch and keep them well watered. Dead-heading the plants will help to prolong blooming.
Common Names: Violet, Pansy, Wild Pansy, Heartsease, Sweet Violet, English Violet, Violetta, Johnny Jump Up.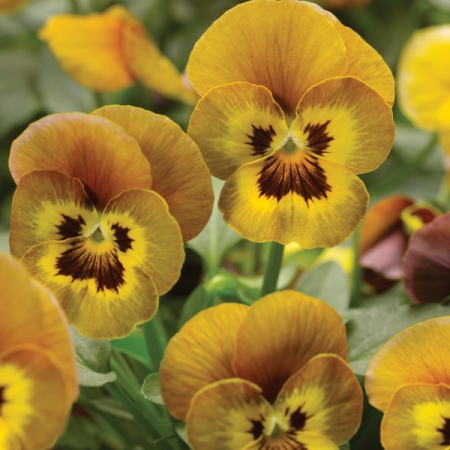 £2.75
Item Code: 2319
Variety: Honey Bee F1
Type: Hardy Annual
Packet Contains: 25 Seeds
Sow: March - September
Germination: Up to 21 days
Harvest: March - November
In stock? Yes
Other Customers Also Bought
£2.95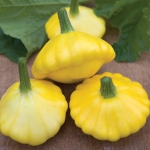 Add to Basket
Cat no: 0313D
10 Seeds in packet
SOW: Apr - Jun
Availability: In stock
£2.40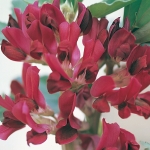 Add to Basket
Cat no: 0121
25 Seeds in packet
SOW: Feb - May, Oct, Nov
Availability: In stock
£2.15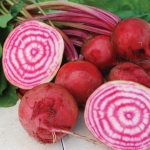 Add to Basket
Cat no: 0110
200 Seeds in packet
SOW: Mar - Jul
Availability: In stock