Godetia Grace Shell Pink 1634b
Godetia Grace Shell Pink
Clusters of 1 ½-3" upward facing cup shaped silky white and shell-pink blooms on strong cutting stems add a touch of magic to bouquets and arrangements. 18-24" HA.
How to Grow Godetia from Seed
Sow outdoors, directly into flowering position, between March and May or September and October. Sow 0.5cm (¼") deep, directly into finely-prepared, well-drained soil, which has already been watered. Seedlings usually appear in 14-28 days. Thin seedlings to 20cm (8") apart. For a longer lasting display, make a later second sowing. Water well until plants are established. Sow in curves, rather than straight lines, for a more pleasing effect. Late summer and autumn sowings will flower the following year, often earlier than spring sowings. Flowers: June-September.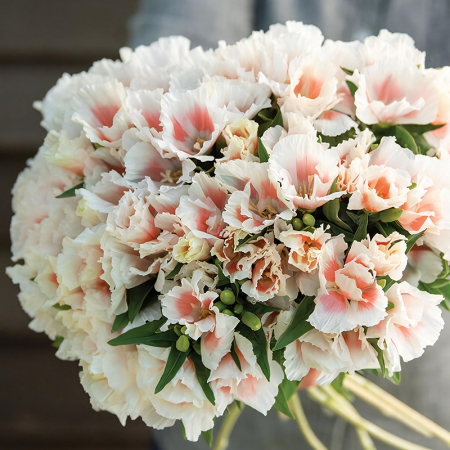 £3.25
Item Code: 1634B
Variety: GRACE SHELL PINK
Type: Hardy Annual
Packet Contains: 25 Seeds
In stock? Yes