Daucus Carota Dara 1413c
Daucus Carota Dara
Daucus Carota
Latin name
Wild Carrot, Queen Anne`s Lace
Common name
Who would have believed it? An ornamental Carrot with a purple-red flower head. Very unusual, especially amongst flower arrangers. 2-4'.
How to Grow Daucus from Seed
Daucus carota, Queen Anne's Lace, is the wild ancestor of the domestic carrot and a common wildflower found in dry fields, roadside ditches and open areas.
Wild carrot is easy to grow from seed and performs best in well-drained to dry soils, with low to moderate soil fertility.
Sow Daucus directly where they are to grow, either in autumn or spring, Daucus Carota has a long taproot and does not transplant well. The seedlings might be mistaken for grass seedlings at first but the next set of leaves is more distinctive.
This biennial plant normally forms a rosette of leaves in the first year and a flowering stalk the second year, although some plants may act as an annual and flower in the first year.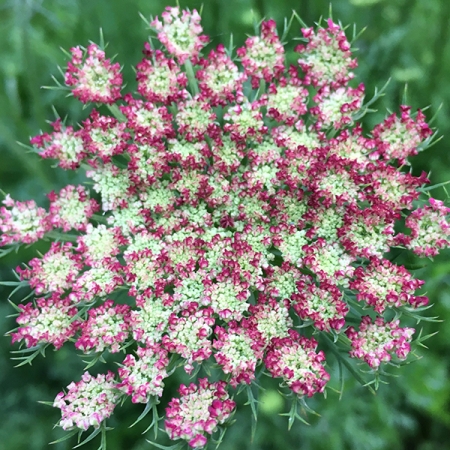 £2.35
Item Code: 1413C
Variety: Carota Dara
Type: Hardy Annual
Packet Contains: 30 Seeds
Sow: February - April, August, September
Germination: Up to 30 days
Harvest: June - August
In stock? Yes
Other Customers Also Bought
£2.25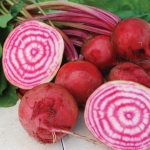 Add to Basket
Cat no: 0110
200 Seeds in packet
Availability: In stock
£3.05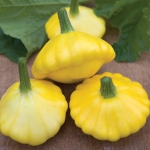 Add to Basket
Cat no: 0313D
10 Seeds in packet
Availability: In stock
£2.40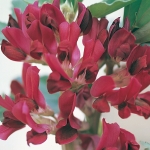 Add to Basket
Cat no: 0121
25 Seeds in packet
Availability: In stock