Brussels Sprout Bosworth F1 0125g
Brussels Sprout Bosworth F1
The Christmas Sprout! British bred for sweetness and a crop which is well spaced for easy picking. Excellent variety and a 'must have' for every festive table.
How to Grow Brussels Sprouts from Seed
Brussels sprouts are, slow growing, long bearing, tough plants that crop throughout the winter months, by growing both an early and a late-cropping variety it is possible to keep harvesting Brussels sprouts from September through until the following March.
As with other brassicas, such as cabbage, kale and broccoli, Brussels sprouts need a firm soil that is not acidic. Brussels really don't like to have loose roots, and will produce open rather than tight button sprouts if not firmly planted.
As well as the button-sized veg home-grown sprout provide the added bonus of sprout tops – the cabbage-like head at the top of the plant which can be enjoyed in much the same way.
Brussels sprouts, like other brassicas, need protecting from slugs, pigeons and caterpillars, all of whom will attempt to devour the crop before you can. They perform best in fertile, well draining, moisture retentive, firm soil.
Brussels sprouts seed can be sown either directly into a seed bed, or started off in growing cells or modular trays under cover. Begin sowing early varieties of Brussels sprouts at the end of March. Sow seeds 1cm deep in rows spaced 15cm apart, or use modular trays. Germination usually takes 7 to 14 days. Seedlings are ready for transplanting from April. Thin seedlings planted in open ground as soon as they appear, spacing between 5 and 7cm apart. Transfer tray grown young plants to their permanent growing position as soon as they reach 10-15cm tall, usually before the end of May. By June your young Brussels sprout plants should be firmly planted into their final positions and given the support that they will need as they grow.
Sprouts form first at the bottom of the plant and continue forming toward the top for several weeks. Remove sprouts by twisting them until they break away from the plant. As you remove the lower sprouts, you can also remove the yellowing leaves and the plant will continue to grow upward, producing more leaves and more sprouts. You can trick the sprouts into maturing all at once by cutting off the top of the plant about 3 weeks before you want to harvest.
£3.60
Item Code: 0125G
Variety: Bosworth F1
Type: Vegetable
Packet Contains: 50 Seeds
Sow: February - May
Germination: Up to 14 days
Harvest: January, February, September - December
In stock? Yes
£3.60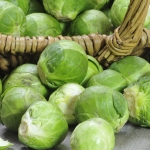 Add to Basket
Cat no: 0126B
50 Seeds in packet
Availability: In stock
£3.75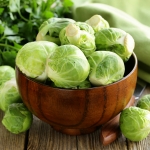 Add to Basket
Cat no: 0125H
25 Seeds in packet
Availability: In stock
£2.75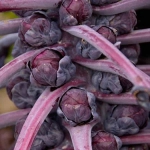 Add to Basket
Cat no: 0126
150 Seeds in packet
Availability: In stock
Other Customers Also Bought
£2.40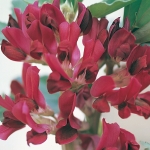 Add to Basket
Cat no: 0121
25 Seeds in packet
Availability: In stock
£3.05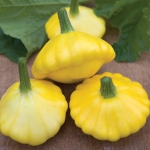 Add to Basket
Cat no: 0313D
10 Seeds in packet
Availability: In stock
£2.25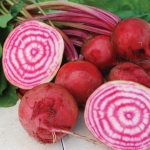 Add to Basket
Cat no: 0110
200 Seeds in packet
Availability: In stock