Marigold Flamenco 1896
Marigold Flamenco
Tagetes patula
Latin name
Marigold
Common name
Say Hola to this dazzling new Marigold! Bright eye-catching yellow petals with red tipped edges look simply fabulous in patio containers and borders alike. It's so new that it wasn't expected to be released until 2020 but we have seed now so why not 'steal a march' on everyone and give it a try!. 12". HHA.
How to Grow Marigolds from Seed
Marigolds, or Tagetes are versatile, easy to grow and easy to care for. They enjoy full sun and grow well in both dry or moist soils. Their hardiness adds to their appeals as bedding plants and container plants.
There are four different types of Marigold Flowers. African Marigolds, which tend to be tall; French Marigolds which tend to be dwarf; Triploid multi-coloured Marigolds, which are a hybrid between African and French types; and Single Marigolds, which have long stems and resemble daisies.
Sometimes Calendulas are called 'Pot Marigolds' but they are not related to the Tagetes that most people know as marigolds.
Sow Marigold seeds from February to March in trays or pots filled with damp potting mix. Cover the seeds with a thin layer of vermiculite and cover the pot or tray with plastic to maintain moisture levels. Place the tray in a warm spot. 65-70F is ideal, and germination should occur within 7 to 10 days.
Once the marigold seedlings appear, remove the plastic cover and position the tray to a location where the seedlings will get at least 5 hours of light daily. Keep the potting mix damp by watering from below. This will help to prevent damping off.
Once the seedlings have 2 sets of true leaves, they can be transplanted to their own pots where they can grow indoors under light until after the last frost has passed.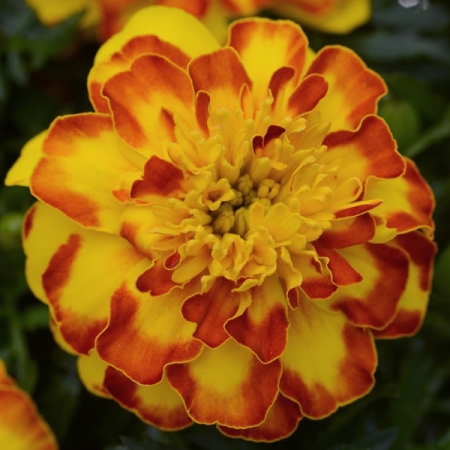 £2.85
Item Code: 1896
Variety: Flamenco
Type: Half Hardy Annual
Packet Contains: 75 Seeds
Sow: February - April
Germination: Up to 14 days
Harvest: May - September
In stock? Yes
£2.95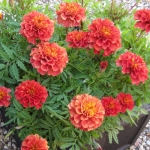 Add to Basket
Cat no: 1899
40 Seeds in packet
SOW: Feb - Apr
Availability: In stock
£2.60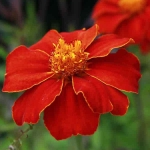 Add to Basket
Cat no: 1893
100 Seeds in packet
SOW: Feb - Apr
Availability: In stock
£2.60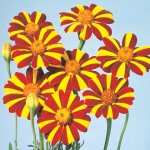 Add to Basket
Cat no: 1900
100 Seeds in packet
SOW: Feb, Mar
Availability: In stock