Pepino Melon Pear 0221c
Pepino Melon Pear
REINTRODUCTION. This old treasured novelty has curious melon-like fruit with small seeds and tasting for all the world like pears. Should be cultivated like tomatoes.
How to Grow Pepino or Melon Pear from Seed
Melon Pear or Pepino is a shrubby fruit plant ideal for growing in a container in the greenhouse or on a sunny conservatory, the plants need warmth to flower and fruit successfully.
The gorgeous round fruits of the Melon pear are cream skinned with purple streaks and have deliciously sweet and juicy flesh which is a delicious mixture of honeydew melon and cucumber although the flesh has a firmer texture and is more grained than melon.
Growing from seed is surprisingly easy. Treat the seed just as you would with peppers or tomatoes.
Sow melon pear seeds from January to April at 18-22C on the surface of a good quality seed compost, and cover with a fine sprinkling of vermiculite. Keep the soil damp but not wet and do not exclude light as this helps germination. Germination usually takes 7-10 days.
The seedlings will grow slowly for the next 2 months, until they are ready to be repotted into their final pots or grow bags in a greenhouse or conservatory.
Pruning and "pinching out" the growing tips, will be necessary to keep the plants under control in a greenhouse or conservatory.
Pepino plants should start to flower in early August, and continue till October. Outdoor grown plants may need moving indoors to a warmer spot for the fruit to ripen as autumn draws in and temperatures drop.
Melon Pear ripens slowly in our climate, but eventually, the skin will turn a deep yellow or gold and the stem supporting the fruit will fade from green to cream. The fruits will be firm with just a slight give when gently squeezed. with the fingers.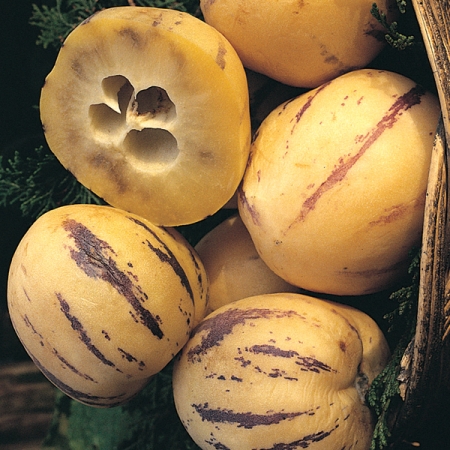 £3.85
Item Code: 0221C
Variety: Pepino
Type: Vegetable
Packet Contains: 20 Seeds
Sow: February - April
Germination: Up to 14 days
Harvest: September - December
In stock? No
£3.75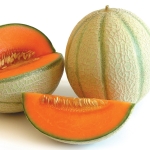 Add to Basket
Cat no: 0220A
5 Seeds in packet
SOW: Apr, May
Availability: In stock
Other Customers Also Bought
£2.15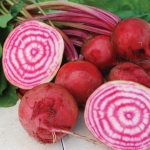 Add to Basket
Cat no: 0110
200 Seeds in packet
SOW: Mar - Jul
Availability: In stock
£2.95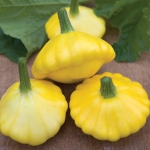 Add to Basket
Cat no: 0313D
10 Seeds in packet
SOW: Apr - Jun
Availability: In stock
£2.40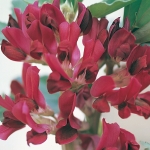 Add to Basket
Cat no: 0121
25 Seeds in packet
SOW: Feb - May, Oct, Nov
Availability: In stock