Passiflora Edulis 2035
Passiflora Edulis
Passiflora
Latin name
Passionflower
Common name
Tropical climber producing delicious fruit and can rapidly mature in a conservatory or glasshouse. Eat the fruit fresh or make it into jam if you are very adventurous.
How to Grow Passion Flowers
Passion flowers are easy to grow but can be difficult to over winter because their roots are prone to rot if kept cold and wet. In the wild passion flowers grow where the ground is very well drained, therefore the ideal compost is a free draining, soil based mixture of equal parts sharp sand or gravel, medium or course peat and loam.
Fresh Passiflora seed germinates readily, but seed that has been stored for any length of time can take up to 12 months to germinate.
To improve germination, lightly sandpaper the seeds on one or both sides using fine sandpaper, then soak in tepid water for 24 hours. Sow 2-5mm deep and keep the pots ideally at 20 degrees C (68F) for 16 hours and 30 degrees C (86F) for 8 hours each day. If this is not possible a constant temperature of 26 degrees C (79F) is advisable. Using this technique fresh seed germinates in two to four weeks and older seed in four to eight weeks, but 12 to 48 weeks is not unusual.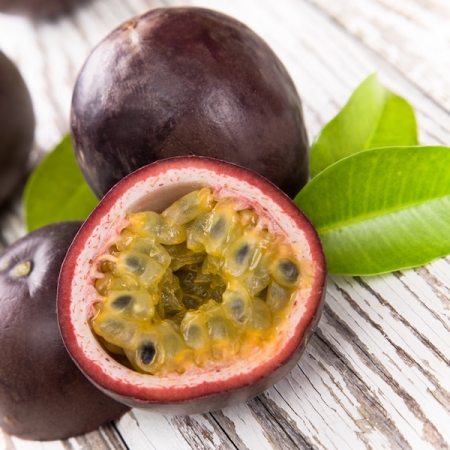 £2.60
Item Code: 2035
Variety: Edulis
Type: Vegetable
Packet Contains: 8 Seeds
Sow: January - June
Germination: Over 180 days
In stock? Yes
£2.45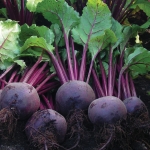 Add to Basket
Cat no: 0112A
150 Seeds in packet
SOW: Mar - Jul
Availability: In stock
Other Customers Also Bought
£2.10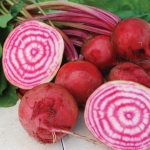 Add to Basket
Cat no: 0110
200 Seeds in packet
SOW: Mar - Jul
Availability: In stock
£2.95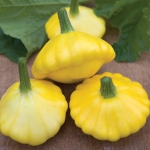 Out of stock
Cat no: 0313D
10 Seeds in packet
SOW: Apr - Jun
Availability: Out of stock