Finger Lime Rainbow Surprise Mixed 0190
Finger Lime Rainbow Surprise Mixed
Our Rainbow Surprise Selection of fresh organically grown Finger Lime seeds have been harvested from a host of varieties and all the colours have been mixed together giving an exciting selection of red, pink, salmon, green, yellow, white and purple caviar flesh.
Also known as Caviar Lime, these finger sized fruit have a flavour very similar to lime and grapefruit and are becoming very popular in the USA and Japan. Perfect with seafood or anywhere you might use a squeeze of lime juice.
Not for the impatient, it will take time growing from seed however a rewarding and very satisfying accomplishment. Full growing instructions will be provided.
How to Grow Finger Limes from Seed
The best way to propagate Finger Limes is to soak the seeds for 4-8 hours in clean water and then place the seeds into a pot filled with well drained potting mix. You can plant the seeds directly into the potting mix or alternatively spread a thin layer of sand or seed raising mix on top of the potting mix about 1 inch thick, making sure to only cover with 1 to 2 mm of sand or seed raising mix on the top of the seeds. Water the seeds lightly once daily in cool weather or twice daily in hot. The baby Finger Limes should start to shoot in about 1 to 2 months. The Finger Lime is a semi-rainforest plant that likes partial shade, however they have been known to grow quite happily and fruit well in full sun. They enjoy water but hate wet feet so the soil needs to be well draining. Follow this by fertilising as stated on the manufactures bag of organic fertiliser for fruiting plants. We recommend a quality Organic slow release fertiliser or seasonal liquid sold at most garden centres.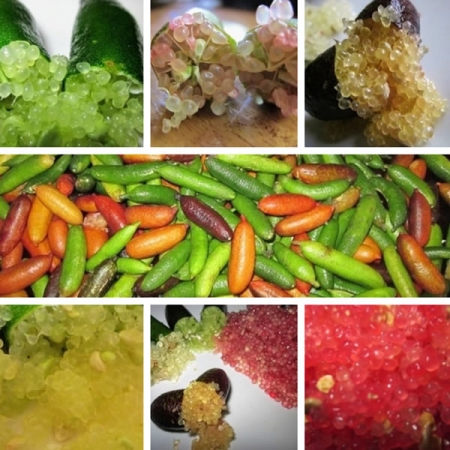 £9.85
Item Code: 0190
Variety: Finger Limes
Packet Contains: 6 seeds
In stock? No