Seakale 0212h
Seakale
Seakale was popular in the Victorian kitchen garden and once commonly found growing on sand and shingle in the UK. It is much harder to find these days as the popularity for the young Asparagus-like white stems has grown but it is easy to grow just requiring a permanent site, not unlike Rhubarb, as the roots are forced into growth during the winter and produce blanched stems.
How to Grow Seakale from Seed
Sow indoors all year round into well drained seed compost at 65 F. Germination can take 6-8 weeks and if nothing has happened after 6-8 weeks we suggest the temperature is reduced to 50 F and then repeat the process until germination occurs.
Transplant the seedlings when they are large enough to handle into 9cm pots and then plant out into their final position once 4" tall. The plants like to be well spaced and enjoy deep, well drained soil in a sunny position providing shelter from strong winds. Slugs can be a problem so treat as required.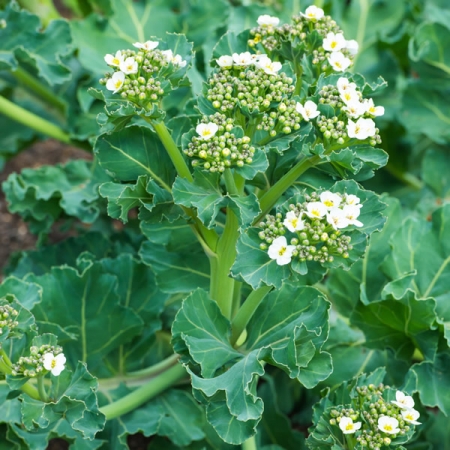 £2.20
Item Code: 0212H
Variety: Seakale
Type: Vegetable
Packet Contains: 20 SEEDS
Sow: January - December
In stock? Yes