Radicchio Fiero 0210h
Radicchio Fiero
Beautiful deep maroon upright heads with contrasting white are large, attractive and very early. Perfect for winter salads.
How to grow Radicchio from seed
Sow in the early Spring 2-3 weeks before the last frost. Sow the seeds evenly and cover with 1/4" of fine soil. Firm lightly and water gently. Seeds should germinate in 7-14 days depending on the weather conditions.
When seedlings are 3" tall, thin gradually to 12" apart. Harvest individual leaves at any time or whole heads when they are firm to touch, probably around 60-65 days after sowing. The older the head the more bitter the flavour.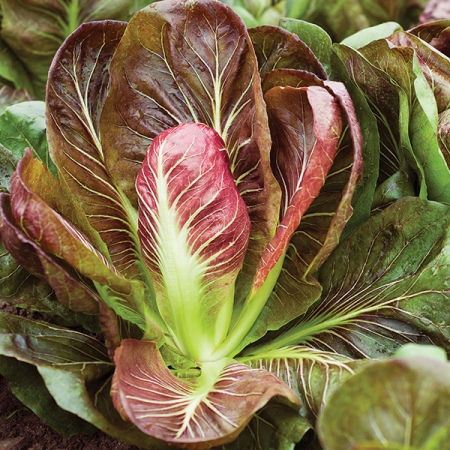 £2.65
Item Code: 0210H
Variety: Fiero
Type: Vegetable
Packet Contains: 30 seeds
Sow: February - May
In stock? Yes