Oyster Leaf 0213c
Oyster Leaf
Mertensia maritima
Latin name
Oyster Leaf or rather Mertensia maritima also goes by the common name Sea Bluebells and grows wild in the northern parts of Canada, Greenland and Scotland.
With a flavour not unlike Oysters it is now becoming more widely used and can be found in the Gourmet section of some supermarkets however there's nothing nicer than being able to 'grow your own' so why not give it a try. Full growing instructions will be provided.
How to Grow Oyster Leaf from Seed
Mertensia maritima is easy to grow from seed but as a cold-germinator it would be beneficial for the seed to be kept in a refrigerator for several weeks before sowing. The seed should be sown in containers ideally in a cold frame during the autumn. Keep the young plants shaded and do not allow the soil to dry out. Divide the plants carefully as new growth begins in spring and grow in sharply-drained, gritty soil with partial sun and some midday shade. Offer some protection from slugs. The plant is quite fragile and doesn't like being moved around or transplanted and so growing in pots is highly recommended and this will help protect from snails too. As the plant grows, cut back the stem to half its length on a regular basis as this will strengthen the plant and eliminate the flowers as you see them opening up as they absorb a great deal of the plant's energy. The leaves are the most attractive part of the plant and are of course what you are intending to harvest not the flowers. A morning harvest of the leaves will taste more fragrant than those collected later in the day and remember never collect more than half of the leaves as the plant needs them to keep growing.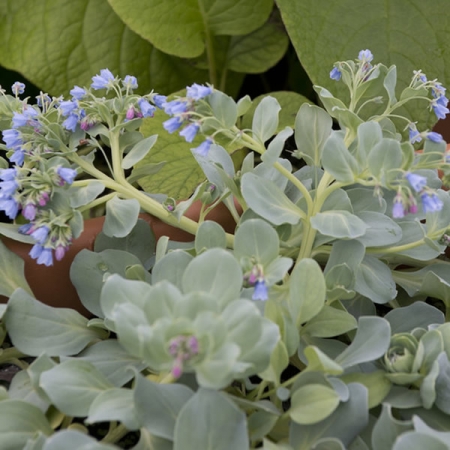 £2.95
Item Code: 0213C
Variety: Oyster Leaf
Packet Contains: 10
In stock? Yes