Chervil Root 0213b
Chervil Root
A popular Victorian vegetable now very rarely seen in the UK however an often used ingredient in French cuisine in soups and stews. The root looks not unlike a short dark parsnip and if stored for several months in the cold it becomes much sweeter and has a chestnut like flavour. Full growing instructions will be provided.
How to Grow Root Chervil from Seed
Seeds are best sown in August and as they are cold germinators it will be the Spring before new shoots appear. Germination can be erratic so we recommend sowing 3-4 seeds spaced at 3" intervals with a light covering of soil. Thin out if more than one seed germinates. Keep in a moist, shady part of the garden at all times and lift the roots only as you need them. Frost improves the flavour.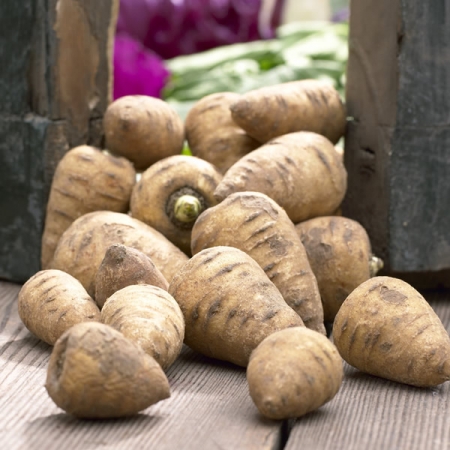 END OF SEASON SALE - 40% OFF
£2.75

£

1.65
Item Code: 0213B
Variety: CHERVIL ROOT
Packet Contains: 25
In stock? Yes