Asparagus Wild 0101b
Asparagus Wild
With tall slender spikes of starry green and white flowers, Bath Asparagus as it is sometimes known was grown commercially and sold in Bath market for its young, unopened flower shoots and can be eaten in the same way as asparagus, hence the local name. Full growing instructions will be provided.
How to Grow Wild Asparagus from seed
Seed can be sown all year round, ideally under glass in a cold frame. Sow 3-4mm deep into a moist, well-drained compost. Do not disturb the young seedlings as they need to remain in the pot for the first year as a bulb needs to form. Keep regularly watered. Divide the bulbs at the end of the second year of growth and then grow on for another year. The bulbs should be planted out in full or partial sun about 10cm deep. The bulbs are drought tolerant and enjoy a drier soil.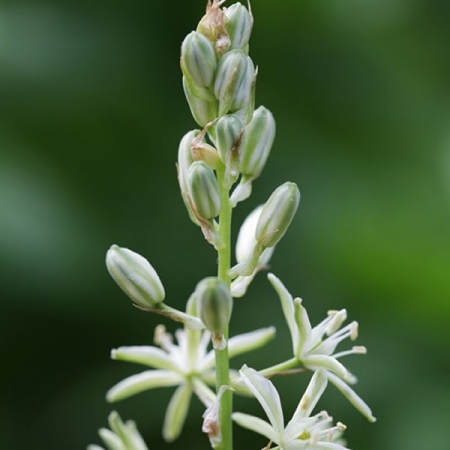 £2.50
Item Code: 0101B
Variety: Wild Asparagus
Packet Contains: 25
In stock? Yes