Trollius Chinensis Amber Queen 2289
Trollius Chinensis Amber Queen
Trollius chinensis
Latin name
Globe Flower, Globeflower
Common name
Trollius Chinensis Amber Queen. Huge golden orange buttercups ideal for woodland gardens, ponds or just damp places. Globe flowers are easily grown now the seed has been treated for fast uniform germination.
Globeflowers, Trollius Chinensis, are extremely popular, cheery perennials, bursting into colour in late spring and early summer. Golden flowered Amber Queen grow well in a sunny or part-shaded moist or well mulched border. Clumps can easily be divided in the autumn or early spring.
How to Grow Trollius from Seed
Trollius is a beautiful native wild flower of Europe most commonly found in damp shady areas such as woodland and pastures in mountain areas. Trollius is an attractive plant with dark green, deeply cut leaves and yellow, globe shaped flowers, hence its common name of Globe Flower.
Globe Flowers enjoy moist but not overly wet soil, and are happiest in full sun or light shade.
Trollius is a cold germinator. Seeds can be left to go through the seasons naturally or germination encouraged by stratifying the seeds, effectively imitating the seasons by chilling the seeds in a refrigerator for 6 to 8 weeks before warming up again.
Trollius seeds may germinate within 30 days but can be slow and irregular starters, it's not unknown for seeds to take up to a year to germinate so don't throw away the seed tray too soon!
Sow seeds into pots or trays at 10°C (50°F), covering them with a thin layer of vermiculite or free draining compost. Keep the growing medium moist but not overly wet at all times.
Place each growing container into a polythene bag to retain moisture and check for germination regularly, transplanting any seedlings as soon as they are large enough to handle.
After 6 weeks chill any remaining un-germinated seeds by putting the pots or seed tray into the refrigerator at around 4°C (39°F), and leaving it there for 6 to 8 weeks before warming up again to around 10°C (50°F)
Transplant the seedlings into 7.5cm (3in) pots once they are large enough to handle and gradually acclimatise to outdoor conditions for a couple of weeks before planting out in borders, beds and damp, shady areas, spacing the plants at 30cm (12") intervals.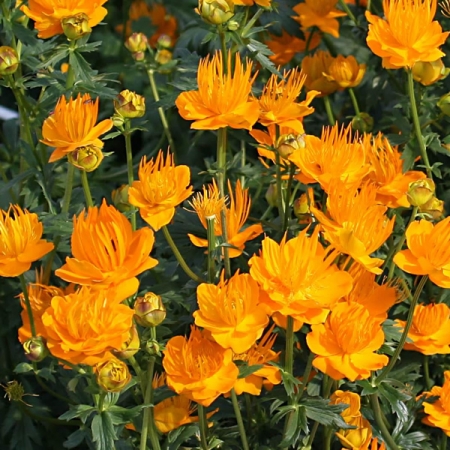 £2.75
Item Code: 2289
Variety: Amber Queen
Type: Hardy Perennial
Packet Contains: 30 Seeds
Sow: February - April, October, November
Germination: Up to 90 days (erratic)
Harvest: May - July
In stock? Yes
£2.55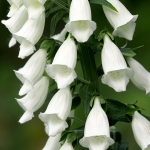 Add to Basket
Cat no: 1483
1000 Seeds in packet
SOW: Jan - Mar, Sep, Oct
Availability: In stock
Other Customers Also Bought
£2.15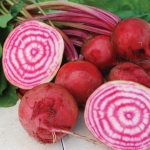 Add to Basket
Cat no: 0110
200 Seeds in packet
SOW: Mar - Jul
Availability: In stock
£2.40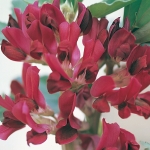 Out of stock
Cat no: 0121
25 Seeds in packet
SOW: Feb - May, Oct, Nov
Availability: Out of stock
£2.95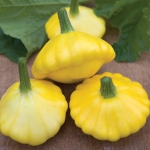 Add to Basket
Cat no: 0313D
10 Seeds in packet
SOW: Apr - Jun
Availability: In stock