Rudbeckia Moroccan Sun 2155c
Rudbeckia Moroccan Sun
Rudbeckia hirta
Latin name
Black-eyed Susan, Brown-eyed Susan
Common name
Hand blended double flowers in a colour range reaching as far as marmalade orange and honey yellow. Gorgeous variety and ideal for mass bedding.
How to Grow Rudbeckia from Seed
Rudbeckia, or Black-Eyed Susan, is a classic Indian Summer plant, flowering from July and continuing to provide glowing colour into October and even November. The beautiful daisy like flowers, produced on tall erect stems with dark strongly contrasting centres, last well as cut flowers and look stunning planted in en-masse in a border.
Sow indoors, in trays, covering with ¼ of an inch of compost between February and April for best results. Germination usually takes 14 to 21 days at 15-20°C (60-68°F)

Once the seedlings are about 2 to 3 inches tall, transplant them into individual 4 inch pots. Always hold and handle by a leaf, never by the stem. Grow on in cooler, but not cold conditions. Gradually acclimatise the young plants to outside conditions, avoiding frost, before planting out into well-drained soil towards the end of May or early June, spacing around 30cm (12") apart.

Dead-head regularly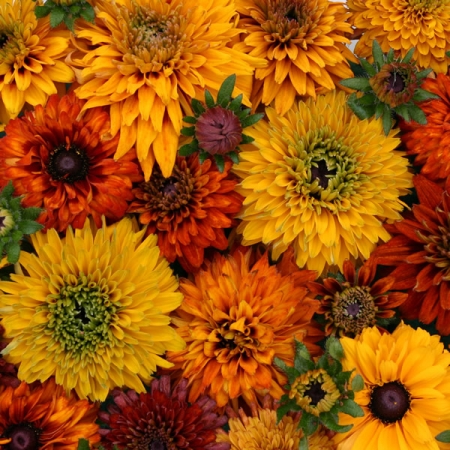 £2.65
Item Code: 2155C
Variety: Moroccan Sun
Type: Half Hardy Annual
Packet Contains: 40 Seeds
Sow: January - April
Germination: Up to 21 days
In stock? Yes
£2.75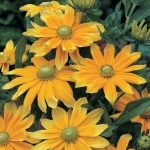 Add to Basket
Cat no: 2157A
25 Seeds in packet
SOW: Feb - Apr
Availability: In stock