Penta Glitterati Purple Star 2047
Penta Glitterati Purple Star
A truly new look for Penta with distinctive star patterned blooms. A real winner tolerating heat and humidity and just keeps on re-blooming all season long. 12-22".
How to Grow Penta from Seed
Sow Jan-April under glass 8-10 weeks before the last frost. Surface sow onto moist well drained compost and do not cover. Cover the seed tray or pot with either glass or clear plastic. Germination takes about 4-6 weeks at 75 degrees F.
Once the seeds have germinated remove the sheet to prevent damping off and then transplant the seedlings when large enough into 8cm pots and carry on growing under glass until all danger of frost has passed. Keep well watered but allow to dry out between waterings.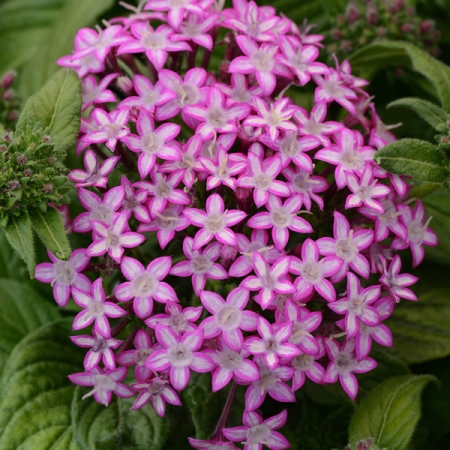 £3.95
Item Code: 2047
Variety: GLITTERATI PURPLE STAR
Type: Half Hardy Perennial
Packet Contains: 20 seeds
In stock? Yes