Osteospermum Grand Canyon 1983
Osteospermum Grand Canyon
The very first 'Osteo' to be produced in a mixture of star-like flowers are surprisingly tough and the colour ranges from yellow to purple, lavender and cream. EAsy self branching plants are just spectacular and ideal for bedding and containers. 20".
How to Grow Osteospermum from Seed
Sow in early spring at 60-70F. Days to germination 10-21. Sow the seed thinly in standard seed trays 1/2" deep in good seedling compost. Transplant into 7cm pots when the plants are 2" tall. The plants will naturally 'break' without the need of vernalization.
Drift or group planting is absolutely spectacular.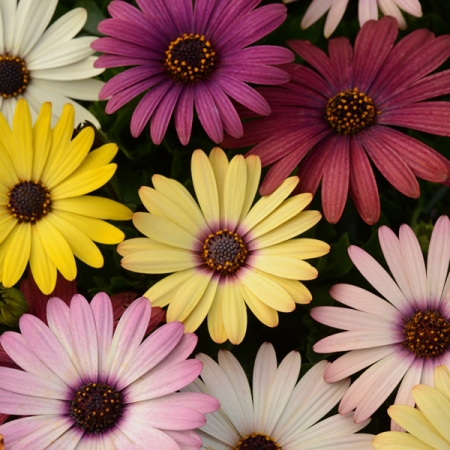 END OF SEASON SALE - 40% OFF
£4.65

£

2.79
Item Code: 1983
Variety: GRAND CANYON
Type: Half Hardy Annual
Packet Contains: 10 Seeds
Sow: February - June
Germination: Up to 14 days
In stock? No