Nepeta Pink Cat
Nepeta Pink Cat
Nepeta Cataria
Latin name
Catnip
Common name
First year flowering perennial. This uniform strain produces dense flower spikes with a mid pink colour and are more than select. A real value for money plant which gets better each year.
How to Grow Catnip
Catnip plants enjoy sun and are drought-tolerant ground covers, making them good candidates for sunny, dry areas where many other flowers would struggle.
Nepeta cataria is the preferred herb to grow for cat-lovers; fewer cats are attracted to Nepeta mussinii.
Start the seed in two-inch pots, using a quailty cmpost mix. Moisten the soil then press the seeds lightly down and cover lightly. Cover the pots with plastic, and keep warm.
Expose the young plants to full sun as soon as they start sprouting, and do not allow them to dry out.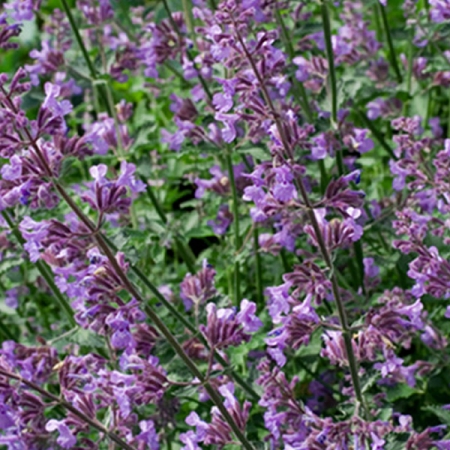 END OF SEASON SALE - 40% OFF
£2.45

£

1.47
Item Code: 1958B
Variety: Pink Cat
Type: Hardy Perennial
Packet Contains: 20 Seeds
Sow: May - July
Germination: Over 180 days
In stock? Yes
Other Customers Also Bought