Michauxia Campanuloides 1920
Michauxia Campanuloides
An outstanding plant with pure white reflexed flowers and possibly 10-12 petals surrounding a distinct crown shaped centre and long deep cream stamens. Very choice and not to be missed. HB/HP.
How to Grow Michauxia from Seed
Sow the seed thinly in a 4" pot and cover with a light layer of seed compost maintaining a temperature of more or less 70 F.
On emergence of the seedlings and at the 4 leaf stage, transplant into individual 3" pots. Pot on as the roots expand until you finally reach a 6" pot or alternatively plant out into the garden.
Keep frost free during the winter.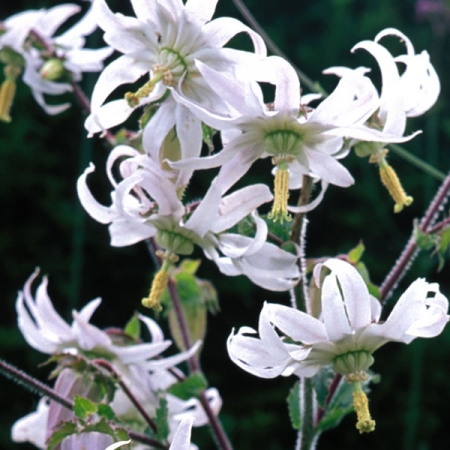 END OF SEASON SALE - 40% OFF
£2.95

£

1.77
Item Code: 1920
Variety: campanuloides
Type: Hardy Biennial
Packet Contains: 20
Sow: March, April
In stock? Yes