Malva Sylvestris Mauritanicus 1870
Malva Sylvestris Mauritanicus
Malva sylvestris
Latin name
Mallow
Common name
Royal 'velvet purple' silky flowers, heavily veined in black and beautiful crinkled edges. Very handsome indeed and usually overwinters successfully. 36-42".
How to Grow Malva from Seed
Malva, also known as French Hollyhock or Tall Mallow, is one of those wonderfully grand, old-fashioned flowers immediately associated with the quintessential English Cottage Garden. Pinch out the growing point and the plants will almost make a dwarf hedge.
All species of Malva have edible leaves and a mild flavour making them a popular addition to wild salads. Mallow flowers are edible too and can be used as a sweet, decorative garnish for deserts such as jellies, mousses or decorating a frosted cake.
Malva is easy to grow and requires little or no maintenance. Given a sunny spot it will succeed in most gardens but does prefer a reasonably well-drained and moderately fertile soil.
Sow Malva seeds from February to June or from September to October for over-wintering. Seed is best sown in a cold frame but can also be sown directly where the plants are to flower.
Malva seed germinates quickly and easily, typically within 14 to 21 days at 70 to 75F.
For indoor propagation fill pots or trays with seed compost, soak well and then allow to drain. Surface sow the seeds thinly and then cover with a fine layer of sieved compost. Keep the compost moist but not over-wet. Prick out the seedlings into 3inch pots once they are large enough to handle and plant them out in their permanent positions in the early summer.
Alternatively, sow in late spring into a prepared bed ensuring that the soil is well raked, fine and crumbly. Scatter the seed, rake in lightly and firm down well. Keep the seed bed well watered free from weeds until the seedlings are established. When large enough to handle, thin out to 45cm (18in) spacings.
Attractive rosettes of large leaves are produced in the first year, with tall spikes of flowers following in the second year.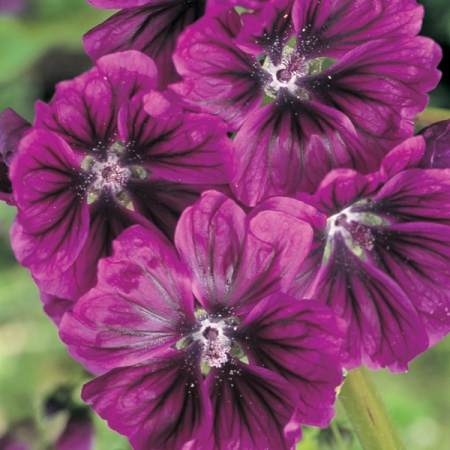 £2.25
Item Code: 1870
Variety: Mauritanicus
Type: Hardy Perennial
Packet Contains: 50 Seeds
Sow: February - May, September, October
Germination: Up to 21 days
Harvest: May - August
In stock? Yes
£1.95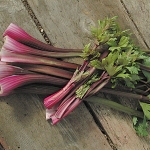 Add to Basket
Cat no: 0136C
1000 Seeds in packet
SOW: Mar - Jun
Availability: In stock
Other Customers Also Bought
£2.15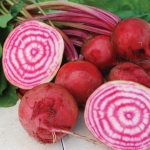 Add to Basket
Cat no: 0110
200 Seeds in packet
SOW: Mar - Jul
Availability: In stock
£2.95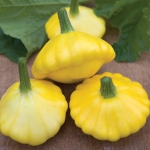 Add to Basket
Cat no: 0313D
10 Seeds in packet
SOW: Apr - Jun
Availability: In stock
£2.40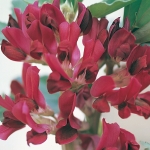 Add to Basket
Cat no: 0121
25 Seeds in packet
SOW: Feb - May, Oct, Nov
Availability: In stock