Geranium Wallichianum Buxtons Blue 1607b
Geranium Wallichianum Buxton's Blue
Geranium wallichianum
Latin name
Geranium
Common name
Sky blue flower with a white centre that insists on flowering into the Autumn. The most sought after hardy Geranium ever and once grown you'll never want to be without this easy, showy, sprawling plant. 15".
How to Grow Geraniums or Pelargonium
Geraniums, or Pelargoniums, have been an essential component in landscape planting schemes and container gardening for years. These low-maintenance, high-performing, good-looking plants are mostly tender evergreens used as bedding or houseplants.
Although Pelargoniums are often called Geraniums, this is not correct, as the true Geraniums are hardy herbaceous plants. Pelargoniums are not hardy.
Geranium seed should be planted from January to April, ideally into plug trays to prevent root disturbance later. Germination is often rapid, from as little as 4 days at 21-23oC, when sown onto an open seed-sowing compost and covered lightly with vermiculite, but can take up to 28 days.
Light is not necessary for germination. Do not allow the germinating seedlings to dry out.
Once 4 to 6 true leaves have developed, transplant the seedlings into 3 inch pots and grow on in a frost free position until ready for planting out in May.
Pelargoniums prefer semi-shade and the cooler sun of the evening.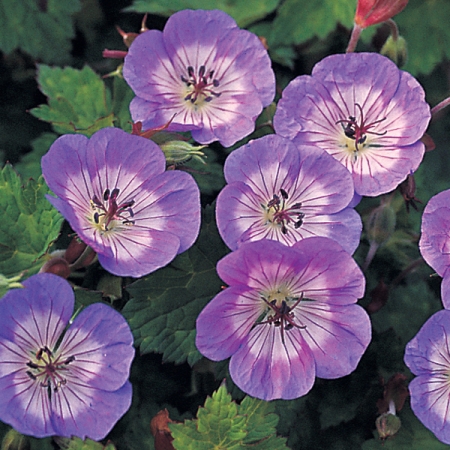 £3.30
Item Code: 1607B
Variety: Wallichianum Buxton`s Blue
Type: Hardy Perennial
Packet Contains: 8 Seeds
Sow: January - April, October
Germination: Up to 30 days
Harvest: May, June
In stock? Yes
Other Customers Also Bought
£2.95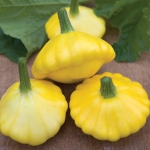 Add to Basket
Cat no: 0313D
10 Seeds in packet
SOW: Apr - Jun
Availability: In stock
£2.40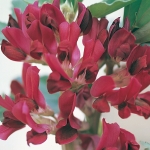 Out of stock
Cat no: 0121
25 Seeds in packet
SOW: Feb - May, Oct, Nov
Availability: Out of stock
£2.15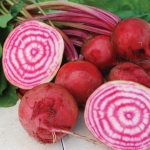 Add to Basket
Cat no: 0110
200 Seeds in packet
SOW: Mar - Jul
Availability: In stock