Gazania New Day Mixed F1 1572b
Gazania New Day Mixed F1
Gazania splendens
Latin name
Treasure Flower
Common name
Astonishing mix including all the various forms of Gazania and all the vibrant colours we have become familiar with. The shorter stemmed usually open more quickly and often stay open longer.
How to Grow Gazania from Seed
Gazanias have become very popular in the last few years. Gazania thrives in full sun, the flowers open in direct sunlight, and close in the shade so morning or afternoon shade may cause the flowers to stay closed for part of the day. Butterflies love the bright and showy Gazania blooms. Drought tolerant and easy to grow, Gazanias are a natural choice for rock gardens and seaside gardens.
Sow Gazania seed in plug trays from late December to late March for flowering plants from June onwards. Sow the seeds onto the surface of a moist, free-draining compost and cover with a layer of vermiculite. Germination normally takes around 14 days at 18-20oC. Keep the seedlings moist without over-wetting at all times.
Once the seedlings are large enough to handle transplant into individual 3 inch pots and grow on cooler, around 15C is ideal until well established. Harden off for a couple of weeks before planting out.
Maintain good air movement through the plants and water in the morning rather than the evening to keep the foliage dry.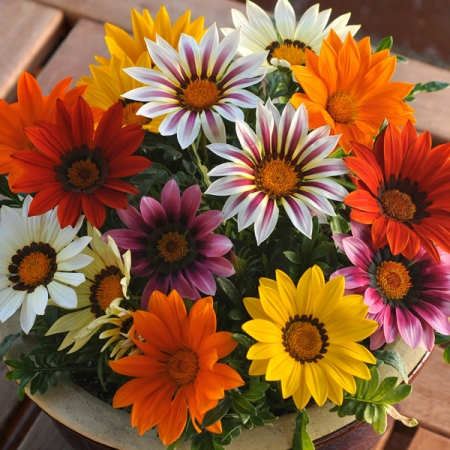 £2.95
Item Code: 1572B
Variety: New Day Mixed F1
Type: Half Hardy Annual
Packet Contains: 25 Seeds
Sow: February - April
Germination: Up to 14 days
In stock? Yes
£2.95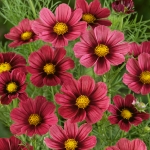 Add to Basket
Cat no: 1353A
40 Seeds in packet
SOW: Feb - May
Availability: In stock
£2.45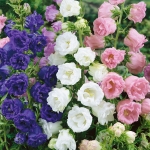 Add to Basket
Cat no: 1239
500 Seeds in packet
SOW: Feb - May, Sep, Oct
Availability: In stock
£2.35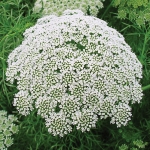 Add to Basket
Cat no: 1070B
100 Seeds in packet
SOW: Mar - May, Aug, Sep
Availability: In stock
Other Customers Also Bought
£2.15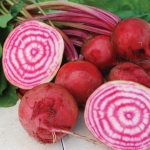 Add to Basket
Cat no: 0110
200 Seeds in packet
SOW: Mar - Jul
Availability: In stock
£2.40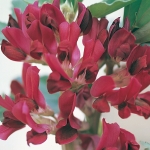 Out of stock
Cat no: 0121
25 Seeds in packet
SOW: Feb - May, Oct, Nov
Availability: Out of stock
£2.95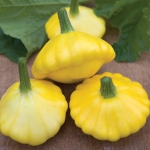 Add to Basket
Cat no: 0313D
10 Seeds in packet
SOW: Apr - Jun
Availability: In stock