Angelonia Serenita Rose 1075e
Angelonia Serenita Rose
Angelonia angustifolia
Latin name
Summer Snapdragon
Common name
A really delicious colour deserving a space of its own. Gorgeous deep rose flowers are heat tolerant and bloom until the first frosts arrive. The perfect patio pot plant. 10".
How to Grow Angelonia from Seed
Angelonia is also known as Summer Snapdragon. Its flower spires are studded with beautiful snapdragon-like flowers. The foliage of Angelonia has been described as having an apple like fragrance and its captivating, butterfly attracting blooms have a delightful scent and good vase life.
Sow Angelonia seed from February to April in growing cells or trays using a moist, free draining seed compost, press the seeds lightly into the the soil but do not cover. Angelonia needs light to germinate.
Germination normally takes 7 to 21 days at 70-75° F
Pot on the seedlings once they are large enough to handle and grow on until established. Harden off for a couple for weeks then transplant into the garden, spaced 8 to 12 inches apart, once all danger of frost has passed.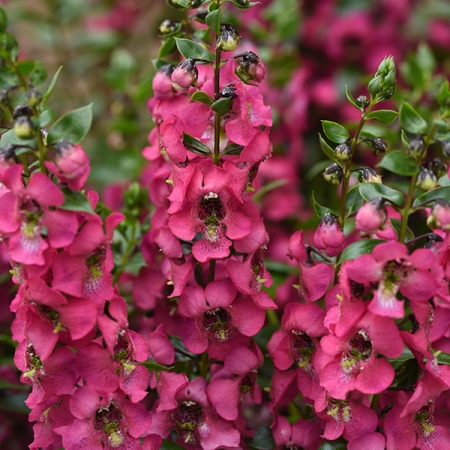 £3.85
Item Code: 1075E
Variety: Serenita Rose
Type: Half Hardy Annual
Packet Contains: 15 Seeds
Sow: February - April
Germination: Up to 21 days
In stock? Yes
£2.35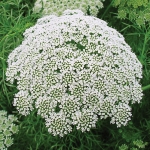 Add to Basket
Cat no: 1070B
100 Seeds in packet
SOW: Mar - May, Aug, Sep
Availability: In stock
£2.55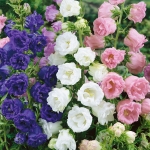 Add to Basket
Cat no: 1239
500 Seeds in packet
SOW: Feb - May, Sep, Oct
Availability: In stock
£2.95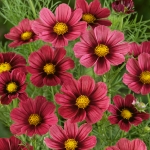 Add to Basket
Cat no: 1353A
40 Seeds in packet
SOW: Feb - May
Availability: In stock