Alternanthea Purple Prince 1051
Alternanthea Purple Prince
The very first compact Alternanthera from seed with ruby to burgundy foliage. A heat loving, drought tolerant foliage plant creating an attractive unique carpet of colour! Ideal for bedding as ground cover and good for containers too. 10-15". HA.
How to Grow Alternanthea from Seed
Sow the seed thinly in pots just pressing the seed into the compost. Sow in the Spring at 75F. Germination should take anywhere between 7-21 days. When the plants are 3" tall transplant into 3" pots keeping moist and in semi-shade. As the plants become more established the foliage darkens and spreads making a generous groundcover.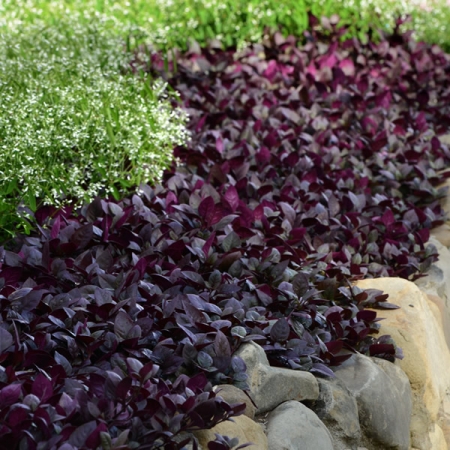 £2.95
Item Code: 1051
Variety: Purple Prince
Type: Hardy Annual
Packet Contains: 10 Seeds
Sow: February - April
Germination: Up to 21 days
Harvest: May - September
In stock? Yes