Clivia Variegata Deep Red Shades 1331b
Clivia Variegata Deep Red Shades
Clvia miniata
Latin name
Fire Lily, Bush Lily, Natal Lily
Common name
The very first of a new race of Variegated Clivia. Irregularly striped leaves and a very deep red flower. Rare to say the least and we are still not 100% sure that every seed will be deep red. Very choice however and should be in any reputable collection. Full growing instructions will be provided. SEED AVAILABLE IN NOVEMBER. 18".
How to Grow Clivia from Seed
Clivia is slow growing, prefers shade and does not like to be wet, especially during the winter. Frost tender and damaged by temperatures below 5°C (40°F). Clivia should be grown as a houseplant, in a conservatory or warm greenhouse under filtered or indirect light. Avoid direct sun, especially in summer and position pots away from radiators or other sources of heat.
Sow Clivia seeds in a 4 inch pot, filled with well draining compost and topped with a fine layer of coarse grit. Sow the seed by pushing it into the grit leaving just a small hump showing above the grit. Place in a propagator at 80F. Keep moist and check every day.
When the seedlings have germinated they will already have formed a thick root pushing its way to the bottom of the pot. Allow the following green shoot to grow an inch tall then the plants can be carefully lifted and moved into individual 3 inch pots with good draining compost. Allow the root to fill the pot before moving on into a larger size.
Pot up in well-drained, loam-based compost. Do not plant too deeply – the neck of the bulb should be above soil level.
For flowers to form, a cool period of 10°C (50°F) is necessary from November to February. After this, water sparingly and apply a balanced fertiliser weekly until the flower buds form; then move the pot to a well-lit position with a temperature of 16°C or 60°F
After flowering and unless seed is required, remove the spent flower stems near the base and reduce watering. Water sparingly through winter, but do not allow the containers to dry out.
Clivia flowers best when well established in a container of at least 20cm or 8in in diameter. Leave your plants to grow on for several years undisturbed, top dressing annually with fresh potting compost. When necessary pot on into a slightly larger container during early Spring.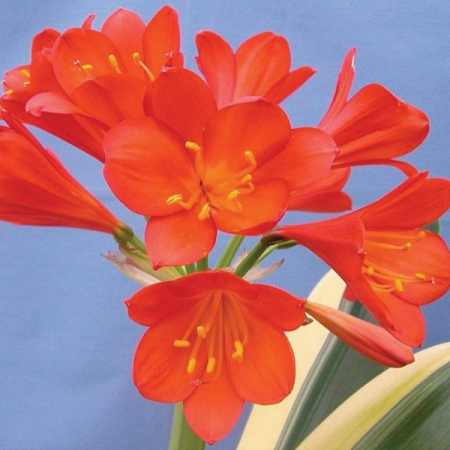 £9.95
Item Code: 1331B
Variety: Variegata Deep Red Shades
Type: Hardy Bulb
Packet Contains: 2 Seeds
Sow: January - December
Germination: Up to 30 days
Harvest: May - August
In stock? No
£7.95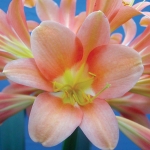 Out of stock
Cat no: 1332E
3 Seeds in packet
SOW: Jan - Dec
Availability: Out of stock
£7.95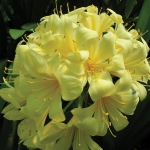 Out of stock
Cat no: 1332A
3 Seeds in packet
SOW: Jan - Dec
Availability: Out of stock
£10.95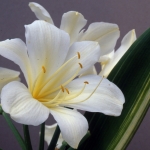 Out of stock
Cat no: 1332F
2 Seeds in packet
SOW: Jan - Aug
Availability: Out of stock
Other Customers Also Bought
£2.15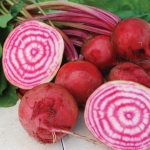 Add to Basket
Cat no: 0110
200 Seeds in packet
SOW: Mar - Jul
Availability: In stock
£2.40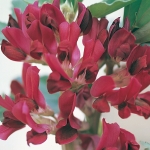 Add to Basket
Cat no: 0121
25 Seeds in packet
SOW: Feb - May, Oct, Nov
Availability: In stock
£2.95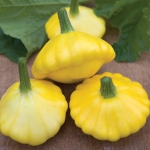 Add to Basket
Cat no: 0313D
10 Seeds in packet
SOW: Apr - Jun
Availability: In stock