Begonia Joyful Blaze 8537
Begonia Joyful Blaze
Begonia Joyful Blaze is very well named with contrasting black, silver and red leaves. A quick growing variety with a bushy habit and making a good sized plant within one season. Early autumn will see a flush of lovely pink flowers.
1 jumbo plug plant. Delivery from: Late April - Late September
DELIVERED DIRECT FROM THE GROWER 2-3 WEEKS AFTER PLACING ORDER
(PLEASE NOTE PLANTS ARE AVAILABLE TO UK CUSTOMERS ONLY)
How to grow Begonias
Begonias make excellent foliage house plants. Begonia Rex do not tolerate direct sun and should be given light shade to prevent leaf scorch. Keep at a minimum of 16C.
To obtain the best foliage colour, red leaf varieties should be grown in bright light whilst a lower light intensity will often enhance the colour in silver leaf types.
Whilst the plants are actively growing, the compost should be kept moist and as the roots start to appear in the pot's drainage holes, 6-8 weeks after potting, start to feed with a balanced house plant fertiliser.
Take care to avoid over-watering as wet compost can lead to rotting. A minimum temperature of 12C (55F) is required and given these conditions the plants will provide a colourful display for many years. Keep on the dry side during winter.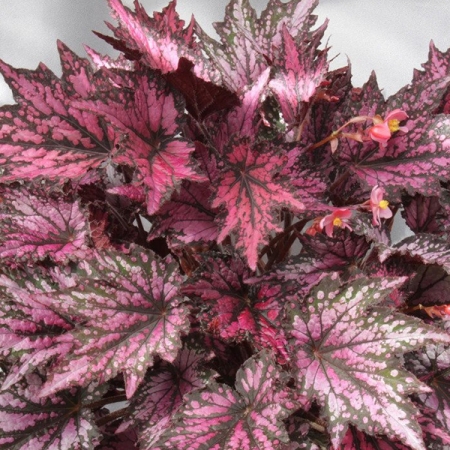 £7.95
Item Code: 8537
Variety: Joyful Blaze
Type: Greenhouse Perennial
Packet Contains: 1
In stock? Yes