Digitalis Dalmatian Mixed 1480g
Digitalis Dalmatian Mixed
Digitalis purpurea
Latin name
Foxglove
Common name
An improvement over the original. Now just 36" tall and suitable for pot growing. Colours now include purple, rose, cream and white with a delicate peach lifting the whole mixture. Branching but compact! 2-3'.
How to Grow Digitalis or Foxglove
Digitalis, or Foxgloves, are one of the most distinctive, quintessential cottage garden plants, typically found adding height and structure to the back of a border.
Foxgloves prefer a shady spot and will happily naturalise in open woodland where they form delightful drifts of colour. Although associated with woodland, foxgloves are essentially a hedgerow plant, thriving best in dappled shade and perfectly at home in positions where light varies throughout the day.
Most Foxgloves are biennial, establishing and growing leaves in the first year, followed by flowers and seed production in the second year.
Digitalis seed can be sown indoors in late winter to spring or in late summer to autumn for over-wintering, alternatively Foxglove seed can be sown directly outdoors from late summer to autumn.
Sow the seeds on the surface of a peaty soil and press in lightly. Do not cover the seed as it needs light to germinate. Keep moisture without over-wetting. Digitalis will usually germinate within 14 to 28 days at around 20°C (68°F)
Prick out each seedling as it becomes large enough to handle and transplant into individual 3 inch pots to grow on. Gradually acclimatise to outdoor conditions for a couple of weeks before planting out, spaced 12 inches apart, once all risk of frost has gone.
A word of caution, the whole foxglove plant is toxic. Fortunately it tastes very bitter and causes irritation in the mouth, but extreme care should be taken to avoid children or pets ingesting any part of the plant and gloves should be worn when handling plants or seeds.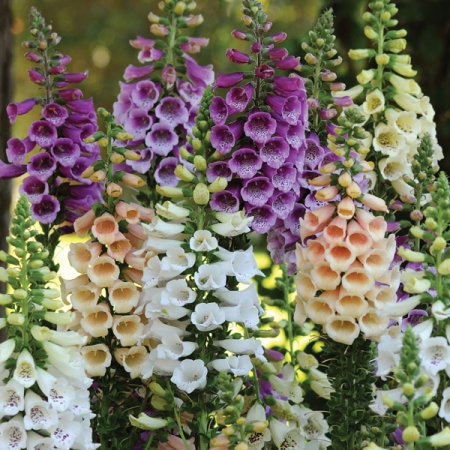 £3.85
Item Code: 1480G
Variety: Dalmatian Mixed
Type: Hardy Perennial
Packet Contains: 25 Seeds
Sow: January - March, September, October
Germination: Up to 30 days
Harvest: June - August
In stock? Yes
£3.85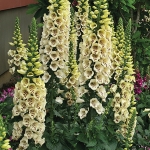 Add to Basket
Cat no: 1476C
25 Seeds in packet
SOW: Jan - Mar, Sep, Oct
Availability: In stock
£2.60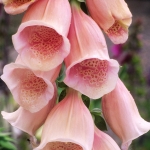 Add to Basket
Cat no: 1474
450 Seeds in packet
SOW: Jan - Mar, Sep, Oct
Availability: In stock
Other Customers Also Bought
£2.40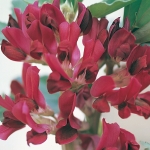 Add to Basket
Cat no: 0121
25 Seeds in packet
SOW: Feb - May, Oct, Nov
Availability: In stock
£2.15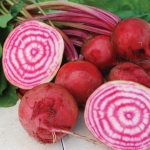 Add to Basket
Cat no: 0110
200 Seeds in packet
SOW: Mar - Jul
Availability: In stock
£2.95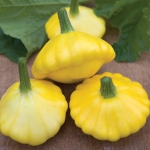 Add to Basket
Cat no: 0313D
10 Seeds in packet
SOW: Apr - Jun
Availability: In stock