Dahlia Bishops Children 1402b
Dahlia Bishops Children
Dahlia hybrida
Latin name
Dahlia
Common name
Reputedly the offspring of that well known variety Bishop of Llandoff. Certainly very attractive with dark 'plain chocolate' leaves and mostly single or semi-double flowers. 3'-3'6".
How to Grow Dahlia from Seed
Bright and flamboyant, Dahlias are popular bedding and cutting flowers. Dahlias flower especially well towards the Autumn, they will produce a tuber to survive the Winter, but are generally treated as Annuals.
Dahlia seed is quite large and can be sown individually to prevent over-crowding. Sow into cells, small pots or trays about 1 inch apart, during Spring at a temperature of 18C (65F) in a light position, but avoiding full or direct sunlight.
Germination typically takes 10-14 days and can be quicker at slightly higher temperature. When the leaves of the seedlings touch they can be potted up.
The young plants can be grown at a cooler temperature 10C is ideal to avoid the plants developing too quickly and becoming leggy. If temperatures are likely to be high, sowing should be delayed.
Hardened off the young Dahlia plants in a well ventilated cold greenhouse or a cold frame to accustom them to life outdoors before planting out when all danger of frost has passed.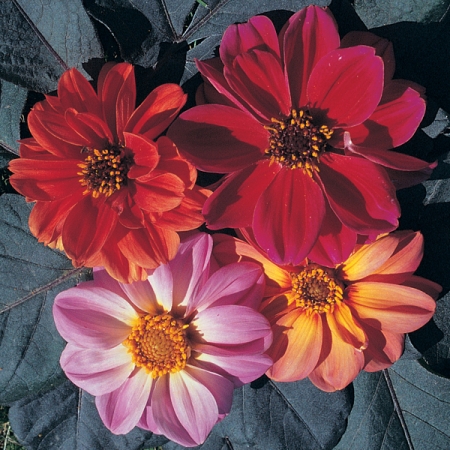 £2.65
Item Code: 1402B
Variety: Bishops Children
Type: Half Hardy Perennial
Packet Contains: 40 Seeds
Sow: February - April
Germination: Up to 14 days
Harvest: June - October
In stock? Yes
Other Customers Also Bought
£3.05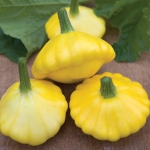 Add to Basket
Cat no: 0313D
10 Seeds in packet
Availability: In stock
£2.25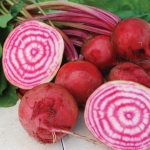 Add to Basket
Cat no: 0110
200 Seeds in packet
Availability: In stock
£2.40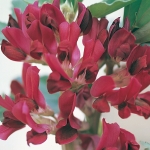 Add to Basket
Cat no: 0121
25 Seeds in packet
Availability: In stock