Pyrethrum Aureum Golden Moss
Pyrethrum Aureum Golden Moss
Pyrethrum aureum
Latin name
Pyrethrum
Common name
A really lovely little bedder with bright golden foliage giving a soft feathery look and beloved by Parks and Gardens. 4-6".
How to Grow Pyrethrum from Seed
Pyrethrum, Golden Feverfew or Golden Moss grows well in both semi-shade and direct sun, preferring medium levels of water. Grown primarily for its attractive yellow, gold foliage Pyrethrum is perfect for beds, borders, edging and filling. Its leaves emit a pleasant mild citrus scent.
Sow Pyrethrum seeds between Jan and Apr, into seed trays or pots lightly covering the seed with vermiculite, germination can be expected within 7 to 10 days at 70F.
When the seeds have germinated transplant in small pinches into individual 5 inch pots to grow on. Plant out for bedding after the last frost.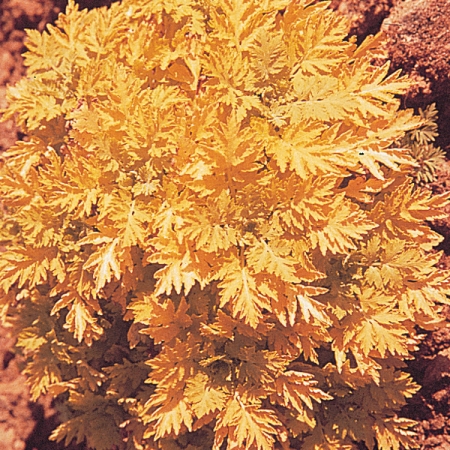 £2.45
Item Code: 2141
Variety: Golden Moss
Type: Half Hardy Annual
Packet Contains: 200 Seeds
Sow: May, June
Germination: Up to 14 days
Harvest: April - October
In stock? Yes
Other Customers Also Bought