Tweedia Caerulea Heavenly Blue 2297
Tweedia Caerulea Heavenly Blue
Tweedia caerulea
Latin name
Beautiful climbing and twining plant from South America which has the ability to flower in less than 6 months with the most heavenly clear blue flowers imaginable. Stems are long enough to cut too. Climber. HHP.
How to Grow Tweedia from Seed
Sow seed in Feb-Apr indoors onto moist well drained compost covering the seed with a sprinkling of fine compost. Germinate at a temperature of 72F which usually takes 7-14 days however the seed can be erratic and may take up to 3 months so do be patient. Plant out the seedlings after any danger of frost has passed. A well drained position in full or partial sun is preferred remembering to pinch out the plants to encourage a more bushy habit.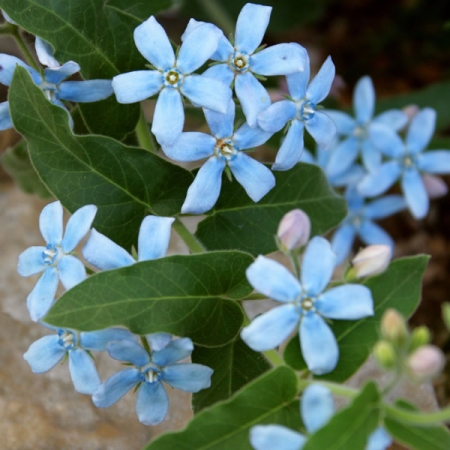 £3.95
Item Code: 2297
Variety: Heavenly Blue
Type: Hardy Perennial
Packet Contains: 30 Seeds
Sow: February - April
Germination: Up to 180 days
In stock? Yes