Tropaeolum Speciosum Scottish Flame Flower 8013
Tropaeolum Speciosum Scottish Flame Flower
Tropaeolum speciosum
Latin name
Scottish Flame Flower, Flame Creeper, Flame Nasturtium
Common name
The Magnificent Scottish Flame Flower, Tropaeolum Speciosum. Still something of a legend, this elegant climbing aristocrat with dainty deep green clover-like leaves and brilliant frilly edged scarlet flowers will mesmerise even the most enthusiastic gardener. If that's not all, the Autumn brings a fascinating display of sapphire blue berries. Not bad for a hardy perennial that loves cold feet and a warm face. Perfect for North or Northeast situations.
To make life easier we supply you with 3 dormant freshly lifted thongs or roots for immediate potting or growing on. A much safer way than sending potted plants.
THONGS ARE AVAILABLE TO UK CUSTOMERS ONLY AND WILL BE DESPATCHED IN APRIL 2021
How to Grow Tropaeolum
The climate and soils in Scotland seems to suit this species and it has been called the Scotch Creeper or Scottish Flame Flower even though it is a native of Chile.
A blaze of fiery red flowers will set walls and fences aglow with exotic blooms throughout summer. Set against a backdrop of attractive foliage, the spurred flowers are followed by spherical blue fruits.
This exotic looking frost hardy climber is ideal for scrambling over walls and fences or rambling through evergreen shrubs. Grow Tropaeolum speciosum against a sheltered wall in sun or semi shade with the roots sheltered from the direct heat of the sun in summer. Tropaeolum speciosum loves to grow up through other plants with its roots in the shade.
This unusual and sought after plant is equally at home in a greenhouse or conservatory !
Height and spread: 3m (10')
Provide appropriate support, such as a trellis or wires attached to the wall and fences.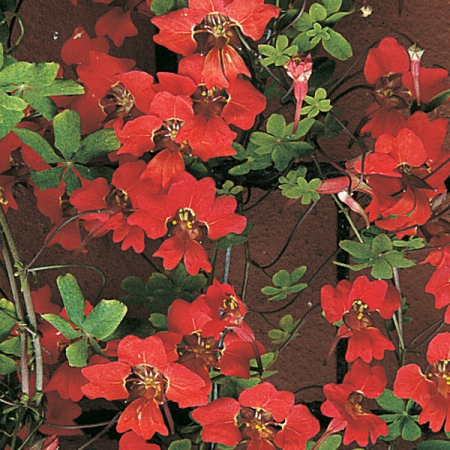 £9.85
Item Code: 8013
Variety: Speciosum
Type: Hardy Perennial
Packet Contains: 3 Thongs
Sow: March, April
Germination: Over 180 days
Harvest: June - September
Other Customers Also Bought
£2.95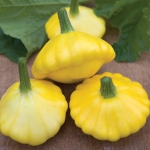 Add to Basket
Cat no: 0313D
10 Seeds in packet
SOW: Apr - Jun
Availability: In stock
£2.15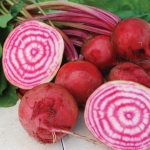 Add to Basket
Cat no: 0110
200 Seeds in packet
SOW: Mar - Jul
Availability: In stock
£2.40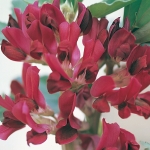 Add to Basket
Cat no: 0121
25 Seeds in packet
SOW: Feb - May, Oct, Nov
Availability: In stock