Lapageria Rosea 1750
Lapageria Rosea
Lapageria rosea
Latin name
Chilean Bellflower
Common name
One of the most handsome plants in the flower world. Large Loganberry bells freely produced in late summer are spectacular and will readily grow outdoors in a south or southwest aspect and indeed will stand a degree or two of frost. (Sow the seed in a tray, keep moist and shaded and wait for germination after 6 weeks or so).
How to Grow Lapageria from Seed
Lapageria, Chilean Bellflower, is a slow growing, twining climber, but spectacular when flowering. Lapageria prefers semi-shade, avoid growing it in full sunlight.
This beautiful vine is frost hardy and could survive outside in milder areas provided it is afforded some shelter and protection from extreme cold, very harsh weather and drying winter winds. It will live happily in a greenhouse or conservatory providing that it is not exposed to long periods of direct sunlight. It will be happiest in fertile, moist well-drained, humus-rich soil, or ericaceous compost with added sharp sand indoors under filtered light.
Lapageria seeds can be sown all year round in a shady position, germination typically takes 40 to 60 days at a temperature of 65F. Lapageria is not a fan of lime, always water with soft water, or boiled rain water and grow in lime free Ericaceous compost.
Chilean Bellflower seed can be sown in trays covered with about 6mm. of crushed horticultural grit.
If the tray is on a heated mist propagation bed, shoots should begin to appear in 4 or 5 weeks, however if the seed tray is left in a cool, shady and frost free spot it may take 3 months for the first of the shoots to appear. The seed tray should never be allowed to dry and the growing mix should always be moist but never waterlogged.
When the seedlings have 2-3 leaves gently remove from seed tray and plant into individual 3 inch pots of loose, Ericaceous compost. Keep them just moist, in semi-shade and do not expect rapid growth in the first year. Chillean Bellflower seedlings grow slowly and take several months to get established.
New growth always appears as a basal shoot through the compost usually in late summer or early autumn.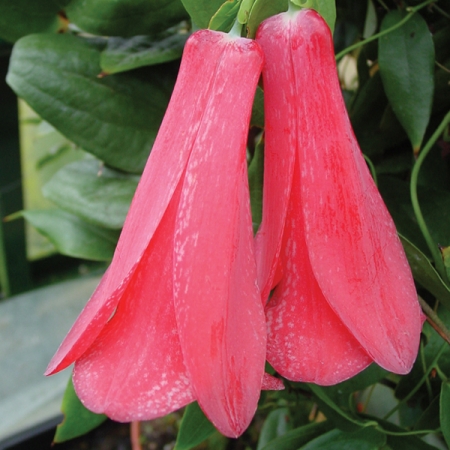 £3.95
Item Code: 1750
Variety: Rosea
Type: Half Hardy Perennial
Packet Contains: 10 Seeds
Sow: February - April, August - October
Germination: Up to 60 days
Harvest: July - November
In stock? Yes
£1.95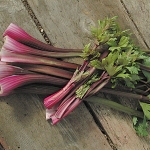 Add to Basket
Cat no: 0136C
1000 Seeds in packet
SOW: Mar - Jun
Availability: In stock
Other Customers Also Bought
£2.40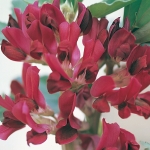 Out of stock
Cat no: 0121
25 Seeds in packet
SOW: Feb - May, Oct, Nov
Availability: Out of stock
£2.95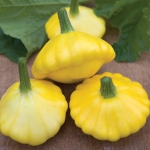 Add to Basket
Cat no: 0313D
10 Seeds in packet
SOW: Apr - Jun
Availability: In stock
£2.15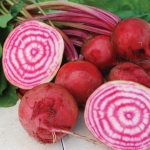 Add to Basket
Cat no: 0110
200 Seeds in packet
SOW: Mar - Jul
Availability: In stock