Codonopsis Forrestii 1336
Codonopsis Forrestii
Codonopsis forrestii
Latin name
Bell Flower
Common name
The most attractive climbing perennial you could wish to see. Broad leaves and large fabulous bell shaped flowers of deep lavender blue with burgundy throats.
How to Grow Codonopsis from Seed
Codonopsis is an easy-to-grow rambling climber, happy to twine around a trellis or less interesting shrubs and show off its beautiful flowers throughout the summer. Also known as Bonnet Bellflower, Deodeok and Poor Mans Ginseng, Codonopsis prefers full sunlight but can grow in partial shade.
Codonopsis seeds can be sown at any time but are best sown towards the end of autumn, during winter or in early spring when they can benefit from a cold spell in the wet compost to break their dormancy. Seed should be covered very thinly with sand or fine grit, a good guide to depth is about equal to the size of the seed
Sown indoors Codonopsis will benefit from spending a couple of weeks in the fridge at around 4C in moist compost, before being brought back up to a temperature of 60 to 70°F (16 to 21°C) after which germination should occur with 21 days, but can be erratic and may take considerably longer so don't be too hasty in discarding the seed tray.
Seedlings can be potted on into individual 3 inch pots when large enough to handle and should then be planted out after the last frost about 50cm apart.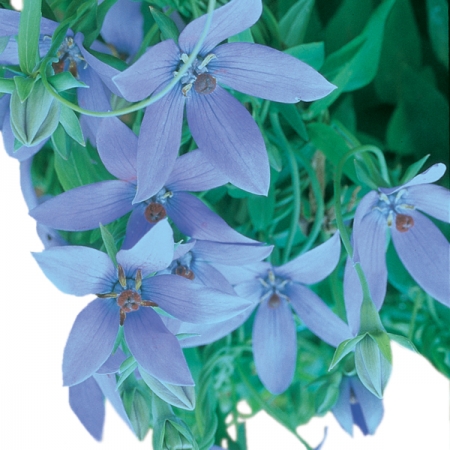 £3.25
Item Code: 1336
Variety: Forrestii
Type: Half Hardy Perennial
Packet Contains: 15 Seeds
Sow: January - March, December
Germination: Up to 21 days
Harvest: June - August
In stock? No
Other Customers Also Bought
£2.95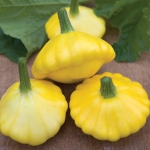 Out of stock
Cat no: 0313D
10 Seeds in packet
SOW: Apr - Jun
Availability: Out of stock
£2.10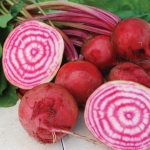 Add to Basket
Cat no: 0110
200 Seeds in packet
SOW: Mar - Jul
Availability: In stock