Clematis Integrifolia Mongolian Bells 1312
Clematis Integrifolia Mongolian Bells
For several years this elusive mixture has had to suffer the embarrassment of 'crop failure', however this year is better and well worth waiting for. Judge for yourself when you see this beautiful compact perennial in a mixture of pink, white, lavender and blue flowers. Attractive as an individual plant on the rock garden but also useful for groundcover too. 12-14". HP.
How to Grow Clematis
Clematis are one of the most popular garden climbing plants, excellent for covering walls, arches, pergolas, fences or unsightly tree stumps, they also come in a huge range of colours and shapes.
Clematis prefer their heads in the sun and their roots in the shade, so use other plants to provide the necessary shade or cover the ground with stones or flat pebbles.
Sow onto good quality compost, covering the seeds to approximatley their own depth with fine grit or compost. Germination can be slow, 2 to3 months is not unusual. Grow on in individual 3 inch pots before planting out with climbing support.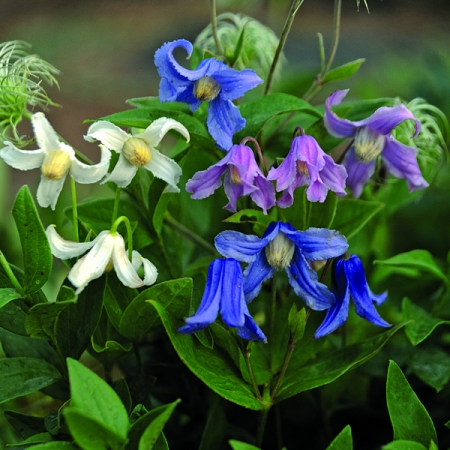 £3.25
Item Code: 1312
Variety: integrifolia Mongolian Bells
Type: Hardy Perennial
Packet Contains: 20 Seeds
Sow: January - April
Germination: Over 180 days
In stock? Yes
£2.95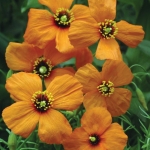 Add to Basket
Cat no: 2244A
50 Seeds in packet
SOW: Jan - May
Availability: In stock
£9.85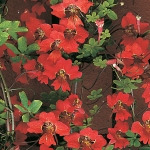 Preorder Now
Cat no: 8013
3 Thongs in packet
SOW: Mar, Apr
Availability: In stock