Celery Blush 0136g
Celery Blush
Chance to be different. British bred, blue pink and a real change cut up in a mixed salad. A single stick is always a talking point is always a talking point. 10-15". Self blanching.
How to Grow Celery from Seed
Celery is often considered to be a difficult crop to grow, but modern self-blanching varieties that don't need earthing up to produce their tender white stems, have made the process easier.
Non-self blanching varieties do need 'earthing' up, like potatoes, in order to bleach the stems. A cleaner alternative is to wrap a collar of cardboard around the stems and earth up to the collar.
Celery prefers moisture-retentive, well-drained soil in a sunny position.
Celery seed can be sown during March and April and typically germinates in 14 to 21 days.
Celery seed is tiny, lightly sow a pinch of seed across the surface of a moist good quality seed compost and cover with a thin layer of vermiculite. Cover to retain moisture without omitting light.
Remove the cover once the seeds have germinated, keep moist and grow on until the first true leaves have formed, then pot on into individual 3 inch pots.
The young celery plants will be ready to go outside about five weeks later, when they're 8cm tall.
Harden them off first in a cold frame before planting out, about 27cm apart ensuring the crown of the plant is at ground level. Celery plants will grow better planted in a block rather than planted rows.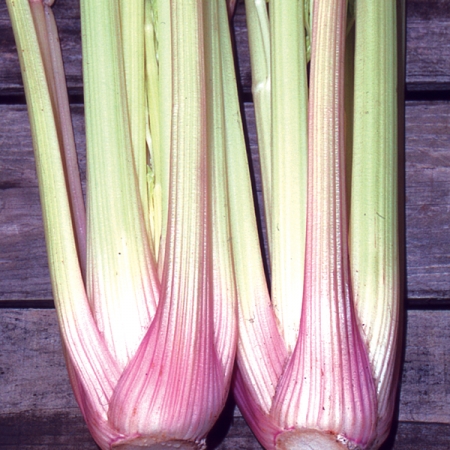 £2.25
Item Code: 0136G
Variety: Blush
Type: Vegetable
Packet Contains: 200 Seeds
Sow: January - April
Germination: Up to 21 days
Harvest: July - October
In stock? Yes
£2.25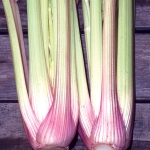 Add to Basket
Cat no: 0136G
200 Seeds in packet
SOW: Jan - Apr
Availability: In stock
£2.75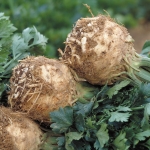 Add to Basket
Cat no: 0135T
50 Seeds in packet
SOW: Jan - Apr
Availability: In stock
Other Customers Also Bought
£2.95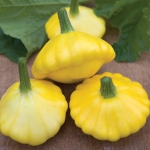 Add to Basket
Cat no: 0313D
10 Seeds in packet
SOW: Apr - Jun
Availability: In stock
£2.15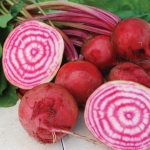 Add to Basket
Cat no: 0110
200 Seeds in packet
SOW: Mar - Jul
Availability: In stock
£2.40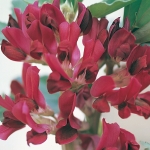 Add to Basket
Cat no: 0121
25 Seeds in packet
SOW: Feb - May, Oct, Nov
Availability: In stock