Verbena Apricot Brandy 2308c
Verbena Apricot Brandy
Verbena hybrida
Latin name
Vervain
Common name
A completely new and mouthwatering colour featuring apricot-cream and bordering pink. Outstanding as a bedding plant but fantastic as a container plant on its own. There's no problem in growing for it just keeps on going! 8-12".
How to Grow Verbena from Seed
Verbenas are used for summer bedding and hanging basket. They are reasonably straightforward to grow although the germinating seed can be sensitive to high moisture. Verbena germinates best in the second year after harvest and prefers a sunny position in the garden
Verbena seeds should normally be sown during March and April, onto the surface of a thoroughly soaked, free-draining, sowing compost, in seed trays or growing plugs to avoid root disturbance. Cover the seeds with dry vermiculite, and do not water again until germination has taken place, covering the trays to maintain humidity until germination has taken place, this usually takes around 14 days at 18-22oC.
Prick out the seedlings into large-celled plug trays and grow on at until the plants are growing well and ready for planting out. Harden off before planting out when all risk of frost has passed, spacing 30cm (12in) apart, in full sun.
Sear the stem ends in boiling water for a few seconds to stop petal drop once cut.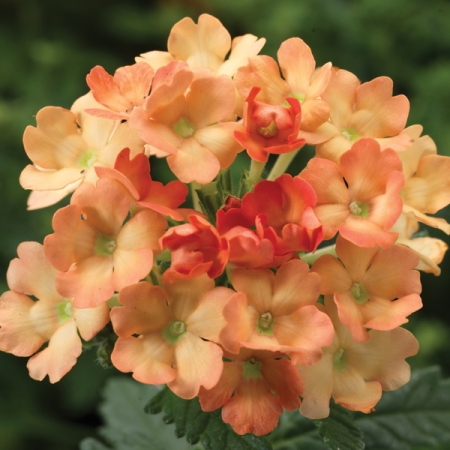 £2.85
Item Code: 2308C
Variety: Apricot Brandy
Type: Half Hardy Annual
Packet Contains: 40 Seeds
Sow: January - March
Germination: Up to 14 days
Harvest: May - August
In stock? Yes
£2.85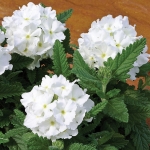 Add to Basket
Cat no: 2309B
40 Seeds in packet
SOW: Jan - Mar
Availability: In stock
Other Customers Also Bought
£2.15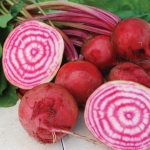 Add to Basket
Cat no: 0110
200 Seeds in packet
SOW: Mar - Jul
Availability: In stock
£2.40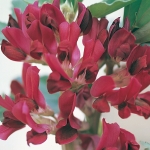 Out of stock
Cat no: 0121
25 Seeds in packet
SOW: Feb - May, Oct, Nov
Availability: Out of stock
£2.95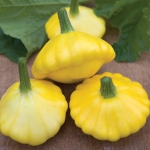 Add to Basket
Cat no: 0313D
10 Seeds in packet
SOW: Apr - Jun
Availability: In stock