Trifolium Ochroleucum 2286b
Trifolium Ochroleucum
Trifolium ochroleucum
Latin name
Trefoil, Clover
Common name
Brilliant plant related to Clover but with huge creamy white heads and quite spectacular in borders and in 6" pots. Rarely grown but leaving a lasting impression when first seen. 18".
How to Grow Trifolium from Seed
Trifolium, or Clover, is a native wildflower of Britain and Ireland
Clover can be sown at any time of year, but most often planted from January to April, or from August to early November with germination expected around 14 to 21 days.
Seeds can be sown in small pots or trays using any moist, well drained growing compound.
Trifolium seeds are tiny, they should be sprinkled onto the surface of the soil and lightly covered. Keep the soil moist, but not wet, and do not allow soil to dry out.
Once the seedlings have developed 6 true leaves they can be transplanted into 3 inch pots for growing on.
Red clover is equally at home on wet and dry grassland, in woodland gardens, field borders and is widely planted as pasture and fast growing ground cover, attracting bees and butterflies in droves during their April to September flowering period.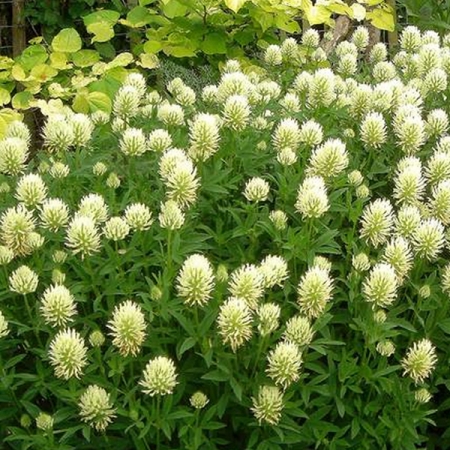 £2.75
Item Code: 2286B
Variety: Ochroleucum
Type: Hardy Perennial
Packet Contains: 25 Seeds
Sow: January - April, September
Germination: Up to 21 days
Harvest: May - September
In stock? Yes
£1.95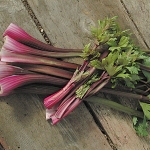 Add to Basket
Cat no: 0136C
1000 Seeds in packet
SOW: Mar - Jun
Availability: In stock
£2.70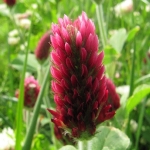 Add to Basket
Cat no: 2287
50 Seeds in packet
SOW: Jan - Apr, Sep
Availability: In stock
Other Customers Also Bought
£2.95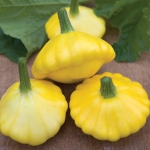 Add to Basket
Cat no: 0313D
10 Seeds in packet
SOW: Apr - Jun
Availability: In stock
£2.40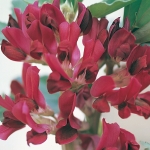 Add to Basket
Cat no: 0121
25 Seeds in packet
SOW: Feb - May, Oct, Nov
Availability: In stock
£2.15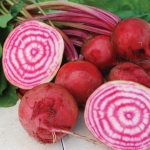 Add to Basket
Cat no: 0110
200 Seeds in packet
SOW: Mar - Jul
Availability: In stock