Agastache Sunset Yellow 1030
Agastache Sunset Yellow
Agastache aurantiaca
Latin name
Mexican Hyssop
Common name
There are several Agastache but nearly all centred around the orange red colour. This is a change - Sunset Yellow. A cheerful plant to brighten up beds, borders or containers with fragrant foliage and masses of long lasting, soft yellow, hooded flowers that never fail to please. The dwarf, bushy plants are drought-tolerant, loved by bees and butterflies and fabulous for cutting. Sown early it will flower in the first year, this half hardy perennial can be grown as an annual. Easy to grow.
How to Grow Agastache from Seed
Agastaches are loved by bees and butterflies, their versatile blooms last well as cut flowers too. A relative of the mint family Agastache flowers are high in oils and their foliage is both attractive and aromatic. Agastache is well suited to a cottage garden setting, but it can fit in nicely in any border.
Agastache is an undemanding perennial, preferring sun but tolerating light shade.
Agastache seeds can be sown indoors in late winter or early spring for a transplanting outdoors in May once the danger of frost has passed. Sow in trays using a free-draining compost, gently press the flower seeds into the surface of the soil but do not cover.
Keep moist without over-wetting and transplant into 3 inch pots to grow on until established and ready for planting out.
Agastache plants grown from seed will take two years to bloom.
£2.65
Item Code: 1030
Variety: Sunset Yellow
Type: Half Hardy Perennial
Packet Contains: 60 Seeds
Sow: February - May
Germination: Up to 30 days
Harvest: June - October
In stock? No
£1.95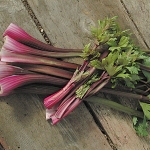 Add to Basket
Cat no: 0136C
1000 Seeds in packet
SOW: Mar - Jun
Availability: In stock
£2.65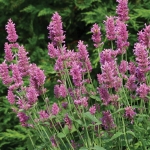 Add to Basket
Cat no: 1028B
50 Seeds in packet
SOW: Feb - Apr
Availability: In stock
Other Customers Also Bought
£2.40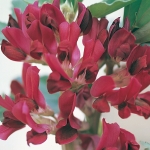 Out of stock
Cat no: 0121
25 Seeds in packet
SOW: Feb - May, Oct, Nov
Availability: Out of stock
£2.95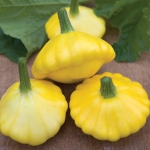 Add to Basket
Cat no: 0313D
10 Seeds in packet
SOW: Apr - Jun
Availability: In stock
£2.15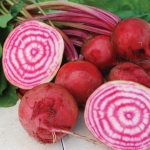 Add to Basket
Cat no: 0110
200 Seeds in packet
SOW: Mar - Jul
Availability: In stock